Please wait while you are redirected...or Click Here if you do not want to wait.
When you run out of space on your PS4 storage, the first thing you think about is a larger hard drive. When you upgrade the internal hard drive to another one with bigger size, you'll find more space for your news games and apps. For this reason, many users would ask about the biggest internal hard drive for PS4. Well, the PS4 system doesn't accept any size, it must range between 160gb to 8tb. You can read more details about this on this article. As for the external hard drive, the size ranges between 250gb to 8tb.
But if you're going to add more storage to the PS4, I strongly advise you to upgrade the internal HDD. Yes, adding an external hard drive to PS4 is way too easy and quick, but upgrading the internal HDD has major benefits.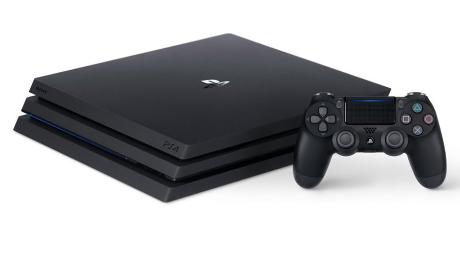 Finding the Biggest HDD for PS4
If you look at the available hard drives on the market the fit for PS4, the largest is 2tb. We speak here about the mechanical hard drive including the so called SSHD. See for example this list of the PS4 compatible internal HDD to realize this fact. But if you're looking to upgrade the PS4 internal hard drive to an SSD, the largest size here is 4tb.
If you have a PS4 Pro, you can go for an SSD and enjoy the significant advantages it offers. That's because the PS4 Pro SSD will noticeably boost the performance of your game console like never before.
On the other hand, you might find that SSDs are expensive, so why not go for a classical hard drive for PS4?
Add an External HDD
You can add an external hard drive to PS4 instead of upgrading its internal hard drive. It only takes a few minutes and this is how you do it. With so many incredible games on the PS4 it's no wonder gamers are running out of storage space so quickly. You have to know what benefits the new internal hard drive offers to PS4 before making up your mind. Eventually see 9.5mm 2TB drives? With the plastic clip removed you'll see the hard drive caddy of the PS4 Slim secured with a single screw. Sometimes people don't want additional performance boost, so they go for external hard drives directly. All you need to do is plug in the power cable and USB cable and you're ready to go.
Therefore, it's not reasonable to pick the largest internal hard drive for PS4, yet it doesn't work. In addition it can come in 3 sizes 1TB, 320GB and 500GB. See for instance the 8tb hard drive size how it doesn't fit inside the PS4 drive cage. If speed is something you are looking when searching for the best internal hard drives for PS4 then getting something with SATA 3 is something you should keep an eye out for. Additionally, when you get a 4tb SSD for the PS4, that might be quite expensive.
Make sure it's compatible
Furthermore, what else can the largest hard drive for PS4 do other than that? Before you make your final purchase, please look over the specifications of each drive carefully in regards to size. You can always change your mind and go for a PS4 compatible external hard drive. If you need additional storage for your PS4 check out our list of the best PS4 external hard drives located in this guide above. One of the best PS4 accessories you can buy nowadays is an external hard drive to increase your storage.
Use the Cloud Storage
Using a cloud storage for PS4 is another option to expand its capacity. What about the Samsung M9T? To uncover your PS4 Pro's hard drive, simply place the system upside down on a flat surface and locate the small plastic panel on its rear. Seagate's Backup Plus Ultra Slim is the best PS4 external hard drive. Saying this mean if you want one that's barely noticeable while hooked up. Also, the cloud storage is good when you go outside and can't bear any peripheral in your pocket. This hard drive is well protected as the ramp load technology restricts the drive's recording head from touching the disk. Consequently, that means the drive will be more protected whiles moving the console around. As the SATA III has speeds up to 6GB/s which is much faster than the SATA 2.
Conclusion
Enthusiasts who want to upgrade the internal hard drive of PS4 Pro will enjoy big benefits. Make sure that it will fit inside your PS4. If you'd like more PS4 storage options we also have a list for the top PS4 internal hard drives along with a guide on how to install the hard drives all located on this page. You should have thinking of a bigger hard drive for PS4 long time back.
So if you're looking for the best PS4 external hard drive to upgrade your storage space we've got a great list for you below. Since there are two options to add additional storage to PS4, think about the easiest one. Although difficult to find OEM, you can pull it from a Seagate Backup Plus Slim for about $110 (as of writing). Learn how to upgrade the PS4 internal hard drive before buying a new drive. Granted some users have had HDMI handshake bootup issues, they seem resolvable by extended power button presses. Use the little tab beside the Ethernet port to pop the panel off.