No, it's not mainly because SSDs are now more supported by PS4 Pro special features that come with newer system software updates ("Boost Mode" for instance). Neither that games and applications are being updated to accommodate the additional performance potential PS4 Pro offers via its enhanced CPU, improved GPU and the support for SATA III connection that allows the storage device to perform faster.
In fact, I considered all of that when I made my first opinion and said NO to PS4 Pro SSD Upgrade. Why? Because from a technical perspective, the benefits you'd get from an SSD for your PS4 Pro didn't merit paying around $300 for 1tb of SSD capacity that time. Plus, for some reasons, I didn't agree to upgrade PS4 Pro storage with less than 1tb.
Currently, you can get a very powerful 1tb SSD for less than $150. That's such a great deal that forced me to change my opinion eventually.
Best SSD for PS4 Pro
Although the SSDs I recommend below offer stunning, cutting-edge speed, I didn't make speed my first priority here. Yes, it's one of the major factors, but it does NOT come first. My first concern is reliability. That's because when you talk about a storage device for gaming purpose, you have to bear in mind that it has to handle huge files and endure heavy workloads without harming the data processing structure. Any sort of deficiency or delay can lower the performance of the game and may, eventually, negatively impact the overall gaming experience.
For more details and elaboration, you can read more about my criteria for choosing the best SSD for PS4 Pro.
When it comes to PS4 Pro SSD Upgrade, actually I have two opinions. The first that I adopted and called the majority of PS4 Pro users to follow. It stated that although an SSD was the best storage upgrade for PS4 Pro in terms of performance and reliability, it was not worth the high price you were going to pay for. I endorsed this opinion until SSD prices went dramatically down and became more affordable today never like before. There where I had to change my opinion and support upgrading PS4 Pro with an SSD for the masses of users. I have very strong and valid reasons for this change.
Samsung SSD 860 EVO
Samsung's EVO series is so popular in some countries that it outsells every other SSD by a two to one margin. When it comes to PS4 or PS4 Pro, you can't find better than this drive in terms of performance and reliability. Samsung wants to leverage that proven formula with the new EVO series so it can cling to its dominant and profitable leadership position. Adding this SSD to your PS4 can make the real different. Accordingly, Samsung changes its pricing when competitors close in, and the company always releases a faster model when others get too close to matching its performance.
Crucial MX500 SSD
Considering this SSD for PS4 is a good move a serious PS4 player will do. If the new MX500 therefore establishes itself as a solid all-around SATA SSD, the final test involves bang for buck. As we go to press, this 500GB iteration can be had for just $135. This SSD is very suitable for PS4 games and applications. You'll see major improvement in performance of your PS4 standard and PS4 Pro.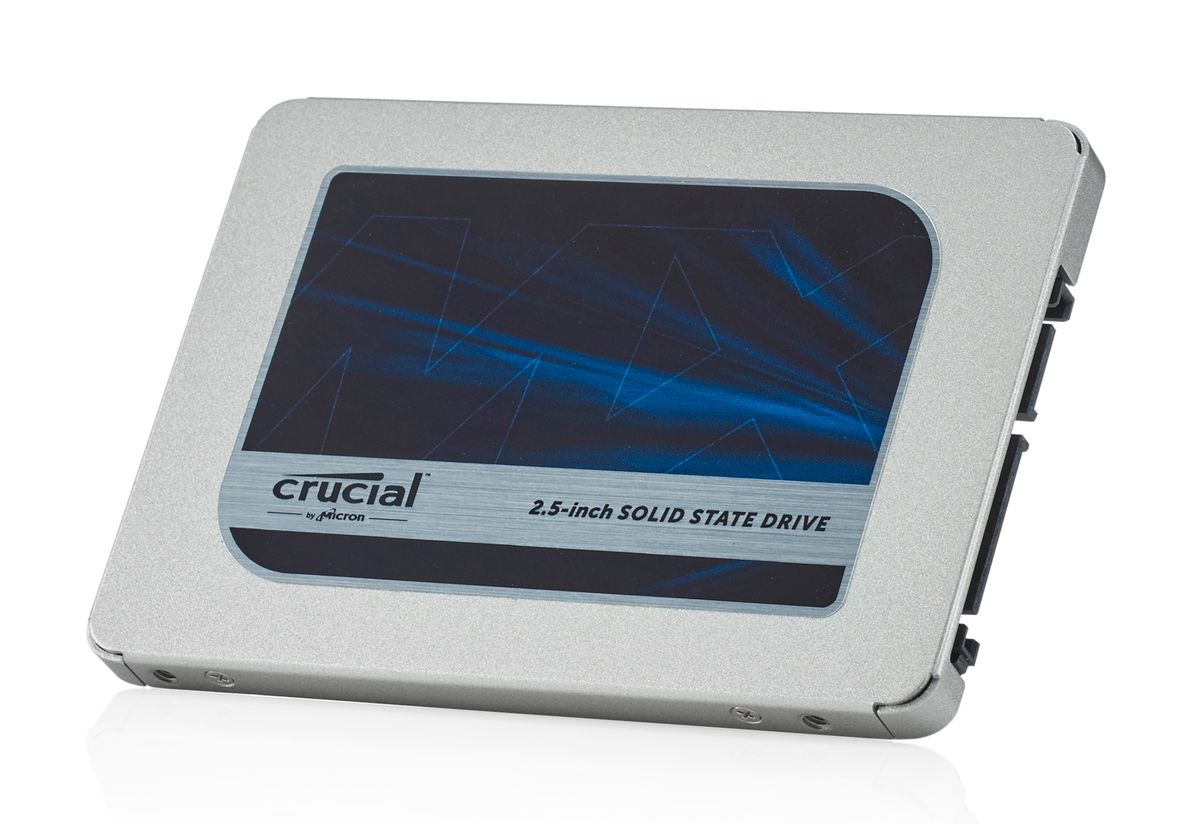 That's seriously competitive for a drive with such solid performance and a five-year warranty. It's not often that a SATA drive makes such a compelling case for itself, such is the maturity of this particular market. But the price and that five-year cover are a killer combo. Therefore, be confident that you'll not go wrong with this drive if you pick it for your PS4 console. It really is hard to think of many convincing reasons to buy anything else.
WD Blue PC SSD
Do not look around for too long for an SSD for PS4 if WD Blue SSD is nearby. What the designers didn't do was change the controller, as this SSD uses the Marvell 88SS1074 as before. This four channel controller sports low-density parity check (LDPC) technology for error-correcting, and can work with MLC, TLC and the 3D NAND TLC Flash used in this series. You can surely trust WD blue SSD for your gaming on PS4.
Additionally, it offers excellent overall performance coupled with competitive pricing makes for a winning combination, or it does for that still want, or need SATA. WD's new Blue series represents its first consumer SSD using technology from the SanDisk acquisition. When it comes to PS4 standard and PS4 Pro, this SSD can be the best fit in terms of price and performance.
Western Digital started making flash technology purchases even before 2016, but most of its acquisitions were enterprise-focused. Thus, WD Blue SSD is one of the best SSDs we can recommend for PS4 console. When WD acquired SanDisk last year, it almost instantly put the company in second place behind Samsung in the SSD market.
SSD Advantages for PS4
There are several advantages of using an SSD on PS4. All of which are based on the high performance boost an SSD offers for PS4. So, if we're going to lay out the most significant advantages, we can say as follows.
A PS4 with an SSD will run much faster than before. The console maker posts two software update packages, including a full install that weighs in around 880 MB. So you'll enjoy a much better gaming experience on PS4 with an SSD than ever.
An SSD is very reliable to the extent that it can last up to 10 years. Consequently, this means more confidence in gaming with PS4 when an SSD is installed. Have a look at the high performance an SSD offers for PS4 console. They do, however, have a couple of downsides. Compatible with PS4, PS4 Slim and PS4 Pro.
Don't worry about SSD storage capacity once you replace PS4 hard drive. Thus, you can compensate the loss of storage space with an external SSD as well. A lot of this will depend on your budget, we've put together some of our favorite options for PS4 with varying sizes of storage.
Of course there is always the option of using a SSD (solid state drive) in PS4 which offer faster loading times. Games will load much faster, and PS4 system boot-up time will be less.
Let's look at some of the benefits you will get with this hybrid drive. You'll find that upload speeds have increased, plus the fact that a SSD drive is free from moving parts. PS4 System will benefit a lot from the reliability and speed an SSD offers. so you will experience reduced complications as compared to traditional and hybrid drives. Remove all cables from the PS4 so that it's unplugged.
Going for PS4 External SSD instead?
Don't think about an external SSD for PS4 unless you have an internal SSD instead. So which is the best PS4 external hard drive option for you? What you can do here is something really very simple. Because it is made with less moving parts than an HDD, it is more reliable and has a longer lifespan than hard drive disks. External SSDs cannot operate to their fullest unless an internal SSD is installed inside PS4.
But because it is not a completely SSD, so you don't have to spend exorbitant amounts of money on them. The Samsung 850 PRO gives you the storage capacity you need. Moreover it comes with Samsung's 3D V-NAND Technology. Once the data has been backed up you are free to begin the physical process of upgrading the PS4 hard drive. That's because once you install the new drive, you'll need to start from scratch.
The long warranty SSDs offer makes PS4 users more confident about the power they offer for their consoles. This particular drive is specifically meant for gaming use, making it perfect for serious gamers.
These drives are somewhat more expensive than HDD, but they are worth it for the performance and reliability they offer for PS4.
Get an external hard drive if you feel the PS4 SSD is small. A few things to note about the Seagate Game Drive is that it is not a Solid-State Drive. Also, it is not compatible with PS3.
PS4 Internal SSD Upgrade
As this is a solid state drive (SSD) you are guaranteed superior performance and quick response time. If there is a disc in the PS4 then take it out. You have to care more about your console's performance when you go for SSD. Additionally, if the PS4 is on standby mode then hold the power button to turn it off completely. Don't worry about the price of SSD as it has went down dramatically. There are two ways of backing up your save files, along with any other content you want to keep. An example of that is a video clips and screenshots that you take from your PS4. Therefore, you want the bigger file for a complete installation. First is the fact that SSDs are significantly more expensive than their mechanical equivalents.
PS4 External SSD
The easiest option might be one you've already chosen. The physical drive swap is easy. After all, fast loading doesn't come cheap. So, if that is something that you really need to have in a PS4 hard drive, you should check out our other hard drive options on this page. Check out the best PS4 external SSD drives through the link. When looking at pricing, we didn't just look to see which one was the cheapest.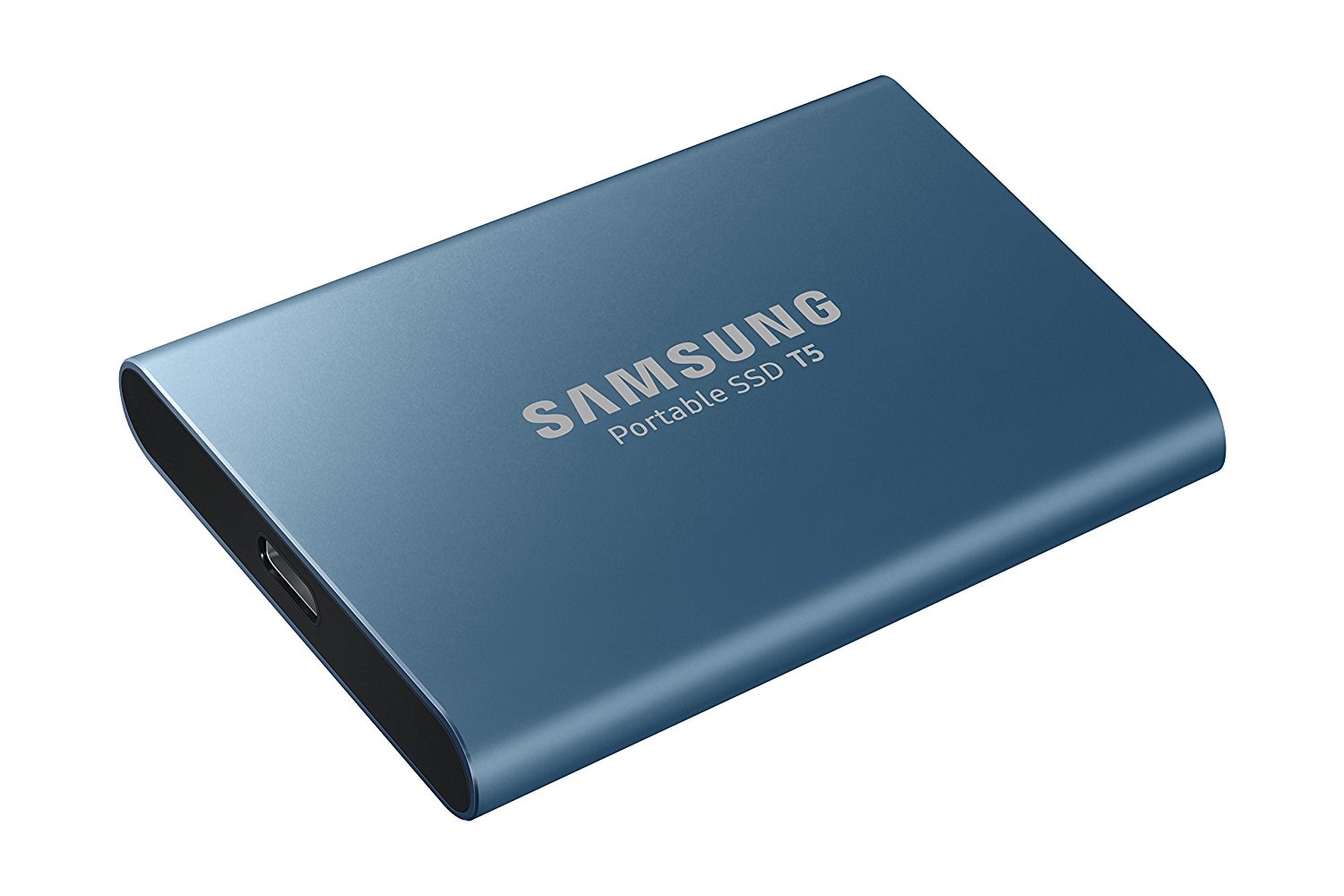 Features include: Rapid Mode, TurboWrite Technology, improved energy efficiency, advanced encryption, dynamic thermal guard protection, and one-stop install navigator. Place the PS4 on a flat and comfortable surface where you can work. PlayStation Plus members can upload save files to the cloud. It means you can download them right away when you boot up your new replacement hard drive. All you need is a small Phillips screwdriver.
Picking the right external SSD
Second is that although SSDs have a much more limited impact on load times on PS4 as they do on PC. Again, we highly recommend the Seagate 2TB Game Drive for PS4 gamers who want to upgrade their storage space. Furthermore, you don't want to lose all your data in the middle of your way. For that reason, having an SSD instead of the internal PS4 HDD grants you much more reliability than you expect.
With even Physical purchases now requiring a full install. So, If you intend to keep ALL you games accessible, try to install them all on the PS4 internal SSD. Additionally, if you're like me, don't get rid of PS4 games. Install an SSD in PS4 and watch the magic happen. Even if they are completed, then Storage will be an issue.
Upgrading PS4 Pro with an SSD offers so much speed and performance consistency that you never imagined before. Instead, we looked at which hard drive gives you the best bang for your buck. Therefore, ss an extra, you also get access to Samsung's Data Migration and Magician software. It's all free for download.
More Option for PS4
There is a shiny top plate that needs to be removed by sliding it to the side. Some of you will have this set up to happen automatically when your PS4 is in rest mode. It means you can skip this step altogether unless you have PS4 Pro SSD. Sony hides the PlayStation's hard drive under the glossy black accent cover, which slides off with minimal effort. Upgrading PS4 Pro HDD with an SSD will unleash the hidden power of your game console. They certainly speed things up a little, but it's a case of reducing a load time by ten seconds or so rather than making games load instantaneously. It's very affordable, nicely designed, highly portable, and is specifically tailored for the PS4.
Regular hard drive (HDD)
I don't 'buy' digital (at least not generally – I think 5/6 games in over 4yrs and that includes owning both a PS4 and XB1) but I still need to expand my storage. The winner here was Seagate FireCuda Gaming SSHD. The Fantom Drive PS4 Hard Drive Upgrade kit is a proven way to upgrade your PS4. Thus, consider bearing the little high cost of SSD for the sake of your PS4 console performance improvement.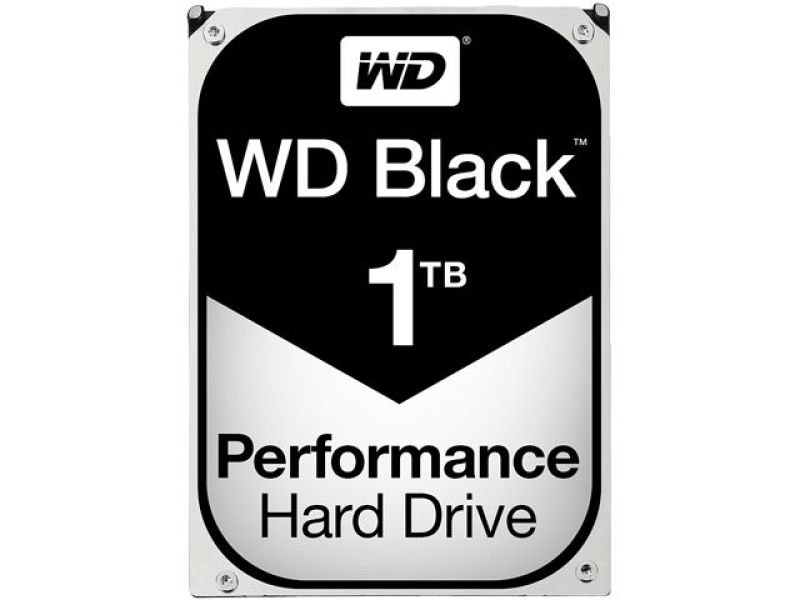 There is only a plastic clip holding this lid in place, so no screwdriver is required to unfasten any screws. You can check that by heading to Settings > Application Saved Data Management > Saved Data in System Storage > Upload to Online Storage.
Solid State Hybrid Drive (SSHD)
Once you remove it, there's one screw that secures the drive cage. A Digital Foundry analysis of load times across the PS4 and PS4 Pro found that SSDs offered load time advantages of between 0.9 seconds on Project Cars and 26.4 seconds for Fallout 4 on the stock PS4.
Toward the the top of our list is one of the best external hard drives for PS4 money can buy. I hate having to wait 'hours' to re-install or re-download games I own and by having limited storage, you are faced with 'deleting' games to make room to add new games – whether those games are 'current' in my playlist or not, I want to know that if at any point I wish to play them, I can just pop in the disc and go – no-reinstalling. It gives you 2TB worth of storage and gives a nice boost to your system's performance for not much of a price increase over a 2TB HDD.
Conclusion
Finally, when you consider upgrading PS4 hard drive, put the SSD option on your top list. This kit contains the Seagate FireCuda 2TB SSHD, which automatically gives you 4 times the capacity of your normal PS4 hard drive, all with outstanding SSD type performance. PS4 SSD will go viral in a short period of time due to the dramatic fall of price. Moreover, if you look at how PS4 users behave these days, you'll see a big trend to getting an SSD instead of HDD. Underneath the plastic cover is the "skeleton" of the PS4, but don't worry about doing any damage here as it's well protected.
PS4 SSD is what I advise you if you're serious about enhancing your gaming experience with PS4 console. If any of your games listed in this section as a PlayStation Plus user say "Off", their respective save games won't have been uploaded to the cloud. Consequently, if you can afford it, go for an SSD for your PS4 standard or PS4 Pro. Kudos to Sony for adding the square, circle, triangle, and rectangle controller pattern on the screw. An improvement certainly, but not the biggest one in the world.