Cannot Start the Application (CE-30005-8) | Fixed by Experts
It happens that while you're playing your favorite game or working on an application, error code CE-30005-8 suddenly appears. The error message content is: "Cannot start the application. (CE-30005-8)", as you can see in the image below.
The real problem with this type of errors is that it's fundamentally related to a hardware failure. When such an error occurs, you have to immediately take action, especially when the PS4 hard drive is responsible for it. Because that means your data is at risk and you may suddenly, without any former warning, lose it. Unfortunately, most of the times the PS4 internal hard drive causes this error. It indicates that it undergoes serious functionality problems, thus needs repair.
In all cases, even if you haven't faced this error yet, you must seriously consider upgrading/replacing PS4 stock hard drive with a better drive in terms of reliability, speed and overall performance. Because the PS4 stock hard drive is a cheap, obsolete and an old drive that no longer meets the minimal performance standards of today. Just read this detailed report about the specifications of PS4 hard drive to fully understand what I mean.
Anyway, let's go through this error and suggest actions you can carry out to fully fix it.
Official Error Fix
The PlayStation official website suggest a fix for this error that many users found helpful. (source)
Error occurred while accessing the Hard Disk Drive ("HDD") or Blu-ray / DVD Drive.

It looks like your console is having problems reading from the Hard Disk Drive ("HDD") or Blu-ray player, please follow the steps below:

Eject the disc from the system, making sure it's not dirty, scratched or damaged.
If the disc is in good condition please try rebuilding the system's database using Safe Mode option 5. Information on how to access and use Safe Mode can be found here.

If the error persists your console may be faulty and in need of service, please contact PlayStation Support.
In many cases, this fix is useless and unhelpful. Yes, it did help many, but, on the other hand, a wide variety of users didn't actually benefit.
Determining the Real Reason
Error CE-30005-8 can occur by either one of the three devices: the PS4 internal hard drive, an external hard drive used as an extended storage, or the Blu-Ray/DVD player. So, let's diagnose each device separately, starting from the easiest.
Checking the Blu-Ray/DVD Disc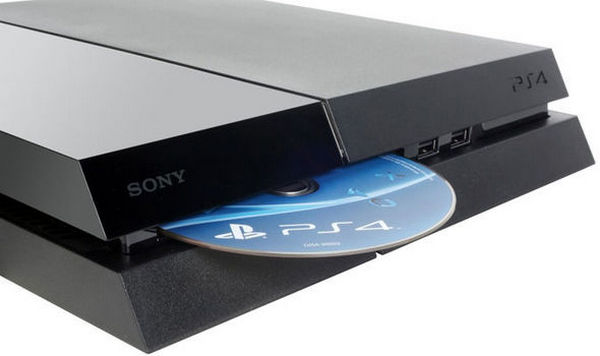 In some cases, it's likely to see Error CE-30005-8 when trying to start a game from the Blu-Ray/DVD Player. It's usually an easy fix. So, let's first determine whether it's the reason or not.
Ejecting the Disc
If you know how to properly eject the Disc from its player, just skip this section. It's mainly for newbies.
Ejecting the Disc be done in two ways with the first one having to be manually using the eject button, which is located below the power button on the PS4 when it is lying down flat horizontally. The other option is to press the "Options" button on the Dual Shock 4 with the videogame highlighted on the Home menu. Doing so gives you the option to "Remove Disc."
Cleaning the Disc
Now check the underside of the disc and there's a good chance you'll see smudges (which can be easily cleaned) or scratches. To clean a dirty disc, use a lint-free cloth and wipe from a straight line from the inner circle to the outer edge. You can find out more details on this process from Sony's website.
Check Now If It Works
Now, insert the cleaned disc back into the PS4 again to see if you are still getting the same CE-30005-8 error code as before. You can also try out other PS4 game discs or Blu-Ray movies to see if the problem is limited to just the videogame or if there really is a problem with the Blu-Ray drive.
If this solution doesn't work with you, and you feel it isn't something you can fix yourself, then head to your nearest Game retailer and you can use their disc repair service for $5.
Checking the External Hard Drive
If Error CE-30005-8 appears when trying to launch your game/app from an external hard drive, or even during the gameplay, it means it's failing to function properly and you have to repair it.
Usually this error occurs after the PS4 system has already recognized and approved the external hard drive. So, the external hard drive is working fine on PS4 until this error happens.
Unless the external hard drive is making a clicking/grinding noise, the problem is not serious. Mostly it's a matter of bad sectors that affect the functionality of the drive and you need to eliminate them.
This great and detailed guide thoroughly explains how to do that in a step-by-step pattern.
Checking the Internal Hard Drive
If the error is reporting against your PS4 internal drive, then this could be something more serious. Usually you shouldn't worry much if you don't hear any noise coming out from the hard drive. This might be some bad sectors that hinders the drive from functioning properly.
This article contains an in-depth discussion of PS4 hard drive failure and how to fix it.
In brief, fixing the internal hard drive of PS4 is just the same way as fixing the external hard drive. Only you need a USB external HDD enclosure to connect the hard drive to a PC/MAC.
Now, whether you've got the PS4 hard drive fixed or not, think seriously about upgrading/replacing it with a solider and more reliable drive.
Restoring License
Your PS4 keeps track of the licenses for games you purchase digitally through the PlayStation Network. One of our valued readers has reported that restoring the license successfully fixed this issue for him.
This simple guide will show you how to find and restore your game licenses on PS4.
Just go to Settings -> Account Management -> Restore License
Restoring your licenses may take several seconds to minutes, depending on the number of licenses you have and your internet connection.
Delete Game Data
If you have done all suggested solutions and you still have that error, then you can try to delete and restore the game data on the hard disk drive. To do so, you must first back up the save data using either a USB storage device or online cloud service if you are a Playstation Plus member. Both options are located in the "Settings" menu, which is located to by pressing up from the home menu and then scrolling right. You should then select "Application Saved Data Management," and, subsequently, "Saved Data in System Storage."
Once that is done, go select the problematic game and then press the Options button in order to bring up the "Delete" option. Re-install the game data from the disc, which should automatically happen. Afterwards, restore your save data via the Playstation Plus online storage or USB device from the same "Application Saved Data Management" option of the "Settings" menu.
Rebuild PS4 Database
Sometimes rebuilding the PS4 database can resolve this problem and fix that error. It's a very easy process to fulfill, but it may take a few hours though.
Process Steps
To successfully rebuild the PS4 database, please follow these steps:
Turn off the PS4 completely (i.e. not in Rest Mode).
Once off, press and hold the power button. Release it after you've heard two beeps: one when you initially press, and another about seven seconds later. This will boot the PS4 into Safe Mode.
Connect a DualShock 4 controller with a USB cable and press the PS button on the controller. If the PS4 isn't recognizing the controller, you may have attached a 'power only' USB cable – use the one that came with the controller.
Select the option Rebuild Database. It will warn you that it may take hours.
Disable Mods
Some gamers confirmed that disabling recently added mods helped them repair this error code. While this solution might not work for all users, it is worth trying it out.
Conclusion
When you see the error message: Cannot Start the Application (CE-30005-8), it means there's a hardware failure has occurred. If none of the above solutions work, you have to take your PS4 to a technician. He's the only one who can discover why PS4 behaves that way.