How To Connect an External Hard Drive to PS5
PlayStation 5 allows users to use their external hard drive on it with limitations, it's just not the same case as PS4. In PS4 systems you can use your external hard drive in several ways, especially playing your PS4 games directly from your external hard drive, but that's not the case with PS5, as you can only play PS4 games on PS5 from an external hard drive, yet you have to install and run PS5 games on the internal SSD. This seems logical because PS5 games are designed to take the advantage of the hardware potentials of PS5, including the high-speed SSD. In other words, PS5 games are NOT designed to run on slow storage devices like classical hard drives.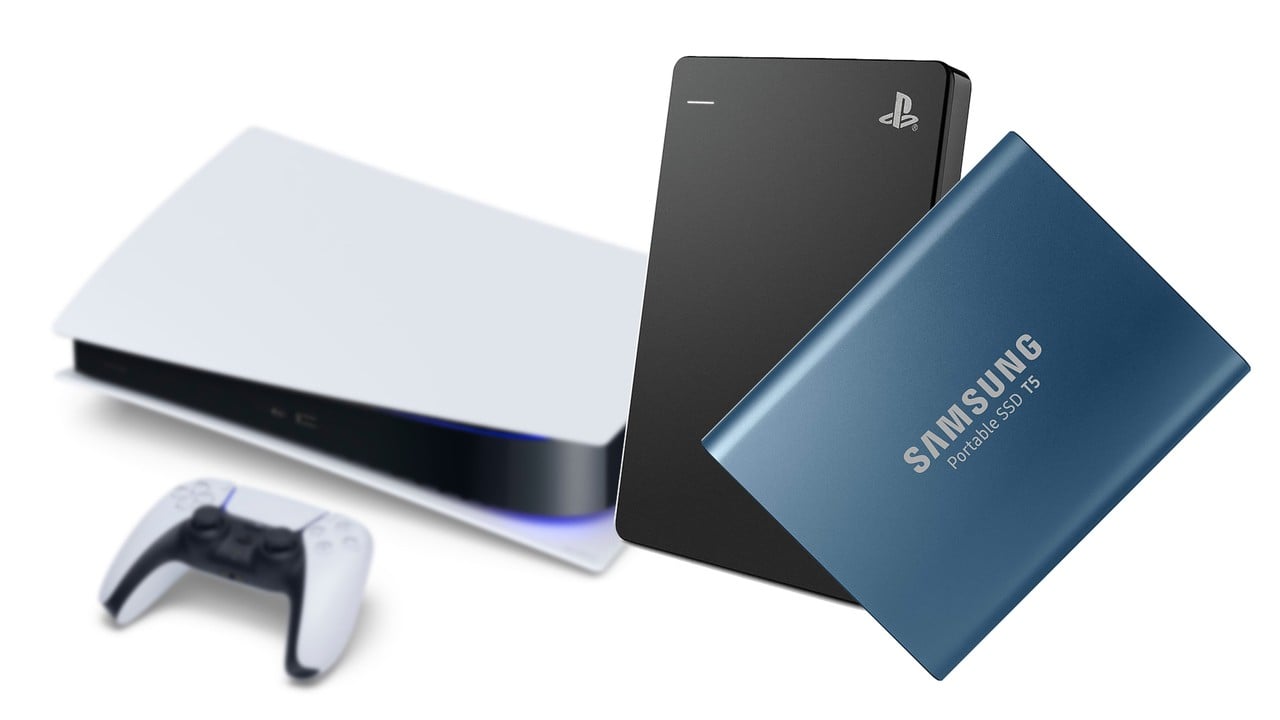 What I think Sony will do to work around this issue is to stipulate the use of NVMe external SSD if you want to play PS5 games from external storage, otherwise, nothing else will work.
Anyway, here are a bunch of questions concerning the use of PS5 external hard drives that we'll try to answer with elaboration.
Can You Connect an External HDD to PS5?
The answer is simply YES, you can definitely connect an external hard drive to PS5 as long as it's compatible with PS5 and conform to a few conditions.
As for compatibility, your PS5 external hard drive must meet the following requirements:
USB 3.x connectivity support. Older external hard drives that support up to USB 2.x connectivity are NOT supported.
Storage capacity is between 250 GB and 8 TB. Smaller or larger external hard drives are not supported.
In general, if your external hard drive is compatible with your PS4 and works fine on it, it shall work flawlessly on PS5 as well. If you suspect that your PS5 doesn't support your external
As for the other conditions your external hard drive has to meet before deciding to connect it to PS5:
You have to connect your PS5 external hard drive directly to the USB port, not through a USB hub.
The external hard drive has to connect through one of the rear USB ports of PS5. The front USB port won't work for your external HDD.
Only one external hard drive is accepted at a time. If you connect two external hard drives to PS5, it will reject the latter and only accept the first one.
Wireless, hub, and dual-layer external hard drives are NOT accepted by the PS5 system.
Now you can easily connect your external hard drive to PS5. Just make sure to download and install the latest PS5 system software update before using your external HDD on PS5. If you want more details on how to format and set up your external hard drive for PS5, please visit this guide.
If you own a PS4 external hard drive and want to use it on PS5, this guide will help you immensely going through the process the right way with lots of useful information.
Where to connect PS5 External Hard Drive?
You might already know that PS5 comes with three USB ports, two of them are on the rear and one in the front.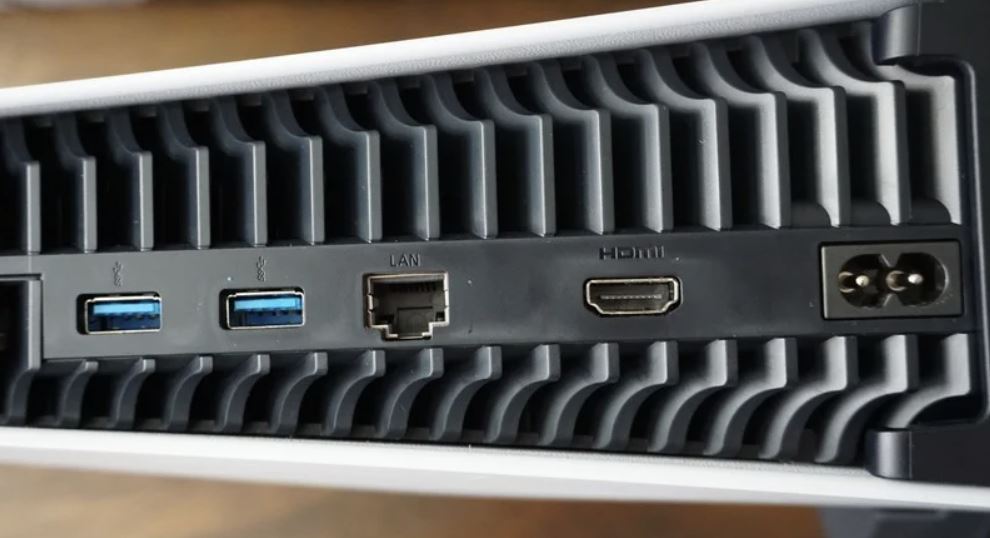 The rear USB ports support USB 3.x connectivity, whereas the front USB port only supports USB 2.0.
Now, since your PS5 only accepts USB 3.x external hard drives, the right place to connect it to your PS5 is through one of the two USB ports in the rear.
How Many External Hard Drives Can You Connect To PS5?
Currently, you can connect only one external hard drive to PS5. If it happens that you connect two or more external hard drives, the PS5 system will reject the additional drives and only accept the first connected drive.
But it is still possible to use more than one external hard drive on PS5 if they are not altogether connected to PS4 at the same time. Just make sure the external hard drive connected to PS5 is alone, and once you finish using it, you can unplug it and connect your second external HDD to PS5. Like this, you can use whatever number of external hard drives on PS5.
Conclusion
Connecting and using an external hard drive on PS5 is a very easy process to carry out. Just plug in your PS5-compatible external hard drive to your console, and make sure your console is running the latest version of PS5 system software, and that's it all. Your PS5 will immediately recognize your external hard drive and you can enjoy playing your favorite PS4 games from it.
If you have any issue using your PS5 external hard drive, please go to our PS5 external hard drive issues guide.
If your external hard drive keeps disconnecting from PS5, you can go to this guide to resolve this issue.