PS4 Cannot Initialize [CE-33567-4] | Fixed by Experts
The PlayStation 4 is a great gaming console with tons of amazing games to play. Unfortunately, there are some errors that can happen and cause it not to work properly which require you eventually to initialize it.
The real problem then is that when the PS4 system won't be able to initialize and you get an error message stating that PS4 cannot initialize with an error code number [CE-33567-4]. This article will help you work around this issue and get you to initialize the PS4 without any hassle.
What Is PS4 initialization?
PS4 initialization is a process of resetting the PS4's internal database to its factory defaults. You can carry out this process without losing data (which is called Soft PS4 initialization). This is helpful to fix a wide variety of errors in the PS4 system, but it doesn't fix them all.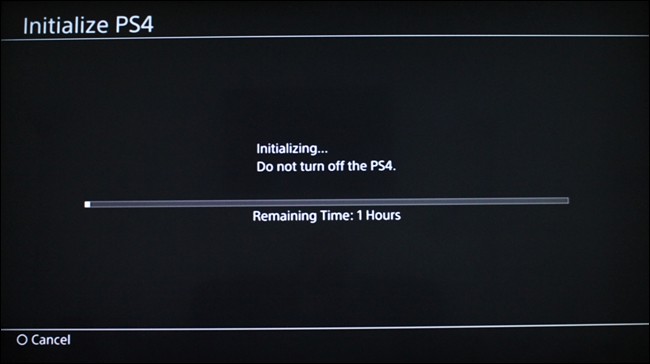 On the other hand, hard PS4 initialization requires you to reinstall the PS4 system software from scratch, so you'll have a clean intact copy of the PS4 system software. It will erase any data that has accumulated on your console since purchase, but after you are done it should work like new and be able to connect online again without worry about errors popping up or refusing connections with other players due to being flagged as a hacked console.
We won't discuss here how to initialize the PS4 because we assume you know how to do it, that's why you're getting an error message saying that your PS4 cannot initialize.
Why the PS4 Cannot Initialize
When you try to soft/hard initialize your PS4 but you get a message saying: "The PS4 Cannot Initialize [CE-33567-4]", it means there's either a software-level problem in the PS4 operating system or it's a hardware malfunction, depending on the type of initialization you're trying to do.
Let's be short here: if you try to use soft initialization and you have got that error message, go for hard initialization. We strongly recommend doing it via Safe Mode.
Be noted that hard initialization will delete all your saved data, so take a full backup before proceeding.
Moreover, your PS4 database might be corrupted, so try to rebuild it before doing the soft-initialization.
Now, if you have tried the hard initialization and you still get that error, then it is a hardware failure issue that you need to fix.
In fact, there are four hardware issues that can prevent PS4 from initializing. The most common reason is a PS4 internal hard drive failure.
Another common reason is that the PS4 is overheating, and as a result the PS4 CPU cannot proceed with the initialization process.
The third reason is the unstable power feeding for the PS4, which can be a result of that the power supply for PS4 has been unplugged or malfunctioned.
As for the forth reason, it's the PS4 CMOS memory that need to be cleared.
Fixing the PS4 Cannot Initialize Error
After knowing the four common reasons that cause the PS4 not to initialize, let's learn how to troubleshoot this issue and get the PS4 to initialize without any problem.
As for the PS4 hard drive failure. you should try to either full format it using a PC or just replace it with a better drive (We recommend an SSD).
As for the PS4 overheating, you should keep the inside of PS4 clean and your PS4 then will work seamlessly and very well.
As for the unstable power feeding, the best way to fix that problem is by using a power surge protector, or if your PS4 power supply's malfunctioning, you need to replace it.
As for CMOS data, you should try to clear it by removing the battery.
That's all what you can do to fix this issue. If it persists and your PS4 still cannot initialize, you have to take your console to a specialized repair shop.