Using PS4 External Hard Drive On PS5 | Expert Guide
One of the things that concern a wide variety of PS4 users and hold them back from buying the fifth generation of PlayStation is that they're not too sure if the PS4 external hard drive will work on PS5 or not. In fact, one of the most frequently asked questions by PS4 users is: can I use PS4 external hard drive on PS5? and although the answer is often a YES, but it is NOT always that.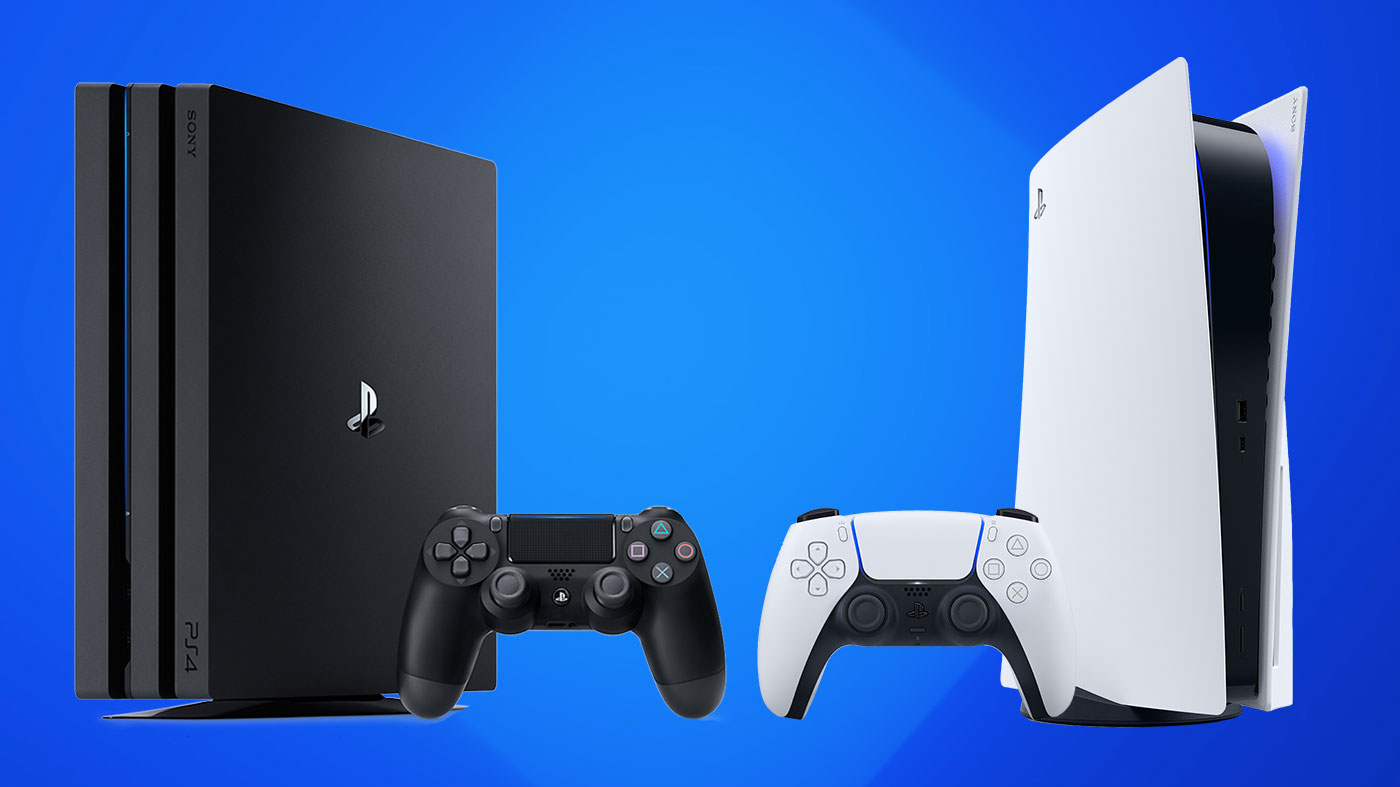 What many users don't know is that in SOME CASES your PS4 external HDD won't really work on PS5. But when can this happen? And if your PS4 external hard drive is verified to work on PS5, how to use it on PS5 and play your favorite PS4 games? You'll learn all that in this guide.
Will PS4 External HDD Work On PS5?
Since the first day of its release, the PS5 system supports using PS4 external hard drives on it just to play PS4 titles on the new console. Later on, an update released in April 2021 supported the transfer of PS5 games from the internal storage to the external hard drive (it's still not possible at the time of writing to play PS5 games from an external storage).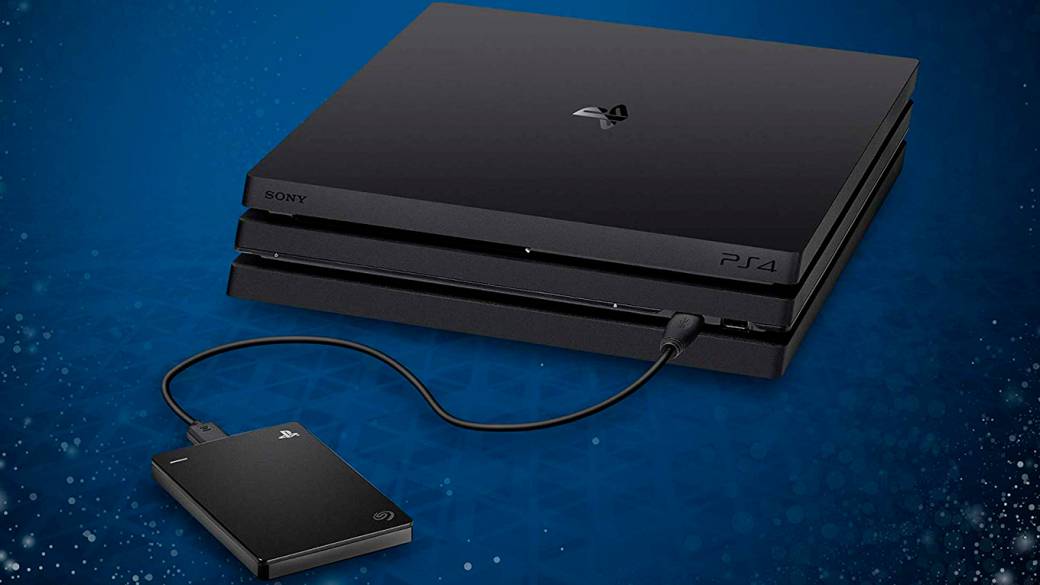 Therefore, if you properly connect your PS4 external hard drive to PS5, it shall work flawlessly, unless your PS4 external hard drive undergoes some issues that prevents it from being recognized by PS5 system, and that what we'll address below.
When Does PS4 External Hard Drive NOT Work on PS5?
As stated earlier, in some cases the PS4 external hard drive won't work on PS5, and below we'll outline the most common reasons that lead to that situation.
The PS4 external hard drive may NOT work on PS5 if there's an issue with the USB connection, whether it's the PS4 external HDD USB cable, the USB bridge is loose or malfunctioning or the PS5 USB port is defective.
You connect your PS4 external HDD to PS5 either through the front USB port or via a USB hub.
You accidentally dropped your PS4 external hard drive which caused damage to the internal components, then you want to use it on the PS5.
The PS4 external HDD data is corrupted, thus you'll need to format it in order to use it on PS5.
There's another external hard drive connected to your PS5, and connecting your PS4 external HDD to PS5 will not gete it to work because the PS5 system only accepts one external hard drive connected to it at a time.
If you experience any issue with your external hard drive not connecting to PS5, please visit this guide that will help you resolve most of these issues.
Does Seagate Game Drive Work On PS5?
We all know that Seagate Game drive was fundamentally designed for PS4 consoles, and there's no model yet designed especially for PS5. But, does that mean Seagate PS4 Game Drive won't work on PS5? The answer is NOT, as it DOES work.
Seagate PS4 game drive will definitely work on PS5 without an issue, because PS5 system accepts any PS4-compatible external hard drives, and Seagate Game drive is just a PS4-compatible drive.
Why To Use a PS4 External HDD on PS5?
With an 825GB SSD, every gigabyte of space on your PS5 is precious, and paying for an additional internal SSD might seem a costly option to many users. A cheaper and wiser solution in this situation is to use your PS4 external hard drive on your PS5 to play PS4 games. Surely you don't want to waste your PS5 internal storage space with PS4 games, especially when PS5 games need to be played from their internal SSD.
This is the main reason why you want to use a PS4 external hard drive on PS5. Otherwise, if your budget allows it, you can add more internet storage up to 8tb to your PS5 and enjoy playing all sorts of games without the use of an external hard drive.
Connecting a PS4 external hard drive to PS5
So, how can you connect your PS4 external hard drive to PS5 and enjoy playing your PS4 games? The answer is simple: Just connect it to one of the two USB ports on the rear and wait for the system to recognize it, and you're all set up. Now you can manage your PS4 external hard drive on your PS4 just you used to do before on the older console.
How to transfer PS4 games to PS5 external hard drive
The latest PS5 system update now allows you to transfer PS5 and PS4 games to an external USB or USB-C hard drive or portable SSD. This includes anything you want to re-download from your PS4 library on PS5, as well as the PS Plus Collection games that you can get for free from launch if you're a PlayStation Plus user. You may now store all of your games and get an upgrade for PS5 games without any extra fees.
Remember that while you can now save PS5 games externally, you can only play them once you've moved them back onto the internal SSD of your PS5. On the other side, PS4 games can be played directly from an external storage device, freeing up even more space on your PS5. Transferring games from one platform to another is unquestionably faster than redownloading them.
In order to transfer your PS4 and PS5 games to an external hard drive, go to:
Settings > Storage > Console Storage > Games and Apps
Toggle to "Items You Can Move" in this panel by pressing R1, and then either select the games and programs you wish to move to your external hard drive, or hit select all to move all relevant material.
If you wish to constantly monitor your installs, we advise to check the tickbox that says "Always Install PS4 Games to Extended Storage" in this path: Settings > Storage > Extended Storage.
Conclusion
If you own a PS4 console and you have a big game collection on your external hard drive, it's normal to worry about the ability of using your PS4 external hard drive on PS5 before considering buying the PlayStation 5 in the first place. By now, you should already have known the answer to your question and your worry is eliminated in this regard.