Fastest USB Flash Drive For Power Users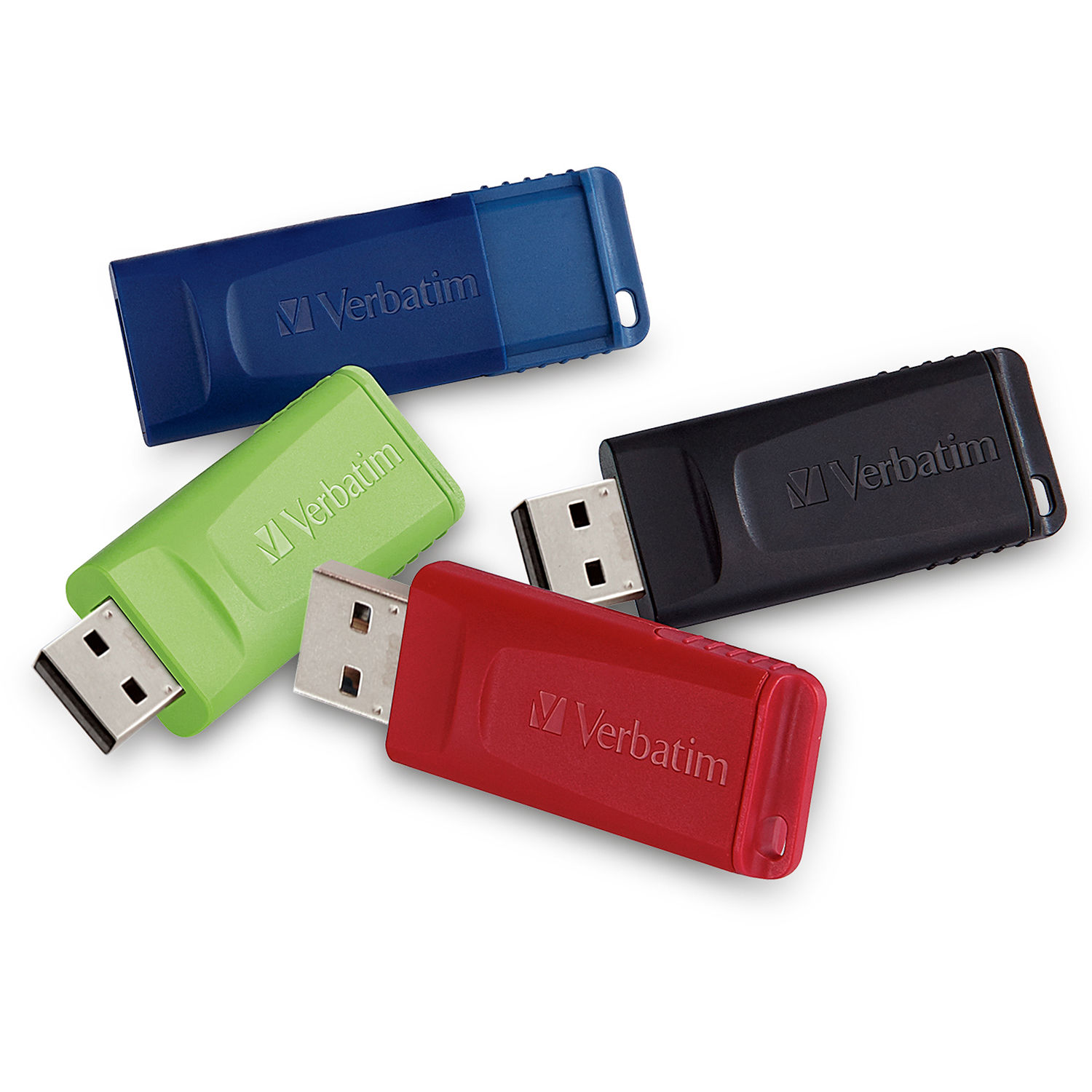 A fast, reliable and durable USB flash drive is one of the most vital purchases you'll ever make if you need to carry around your files with you. You can always count on the fastest USB flash drive to safely and securely store your most essential files, and keep them portable.
Also known as memory sticks and thumb drives, the fastest USB flash drive will not only offer plenty of storage space despite their small size, but also a very high transfer speed that dramatically cut down on the time it needs to transfer huge files.
The fastest USB flash drives are high-end products. They're mainly designed for power users who want the best of the best. They feature solid build and long durability—enough to survive the perils of transport.
This is great news, as you don't want your drive failing on you the last minute and losing your important files. On top of that, USB memory sticks should also offer fast data transfer speeds, so you can quickly move large files to and from various PCs and devices.
The Fastest USB Flash Drives
In this section we address the fastest USB flash drives on the market. They have picked carefully based on several factors including speed as the number one factor. We haven't neglected the build quality and capacity of the recommended drives either.
Note that the speed margin between all the recommended drives is small. So just pick the drive that you like and don't worry about the speed difference.
Additionally, if you want much faster storage solutions, you may consider buying a fast external SSD.
1.

Corsair Flash Voyager GTX Premium Drive
With storage capacity up to 1tb, this is the fastest USB flash drive in history. The Voyager GTX USB 3.1 premium flash drive puts SSD performance in your pocket, with up to 440MB/sec read and 440MB/sec write speeds. You can't find faster than that in any other brand, especially the write speed that we've not seen any drive offering that limit.
Basic Features
Experience portable USB storage with the speed of a solid-state drive
High-speed 3D NAND memory unlocks read speeds up to 440MB/second and write speeds up to 440MB/second
Available in 128GB, 256GB, 512GB and massive 1TB capacities, so you can carry all your data, wherever you go
Premium rugged zinc-alloy housing with aluminum accents protects your data in style
Optimized for USB 3.1 Gen 1, USB 3.0 and USB 2.0 for future-proof and backwards compatibility
---
2.

SanDisk Extreme PRO
Sandisk Extreme Pro USB 3.1 Solid State Flash Drive is an SSD (Solid State Drive) wrapped in the Flash Drive design. This is why this tool is an SSD flash disk flavor. Because the shape is like a flash drive, it will be more comfortable when taken everywhere that if you bring an external drive.
The SanDisk Extreme PRO USB 3.1 Solid State Flash Drive is a game-changer in the USB storage category. This flash drive offers read speeds of up to 420MB/s and write speeds of up to 380MB/s that let you transfer content fast.
Available in capacities up to 256GB, this USB 3.1 flash drive provides plenty of room to easily manage even massive files.
Basic Features
Super-fast solid state performance, read speeds of up to 420MB/s; write speeds of up to 380MB/s
Sophisticated design with durable aluminum metal casing
SanDisk Secure Access software included for 128-bit AES file encryption and password protection
Backward-compatible with USB 3.0 and USB 2.0 ports.
Dimensions: 11.0 x 21.0 x 71.0 millimeter; 0.45 x 0.84 x 2.79 inches
Backed by a lifetime limited warranty
---
3.

PNY Pro Elite Flash Drive
The PNY PRO Elite USB 3.0 Flash Drive is built for speed, boasting not only expanded capacity but also exceptional performance, making it the ideal solution for extreme users working with the largest files and most demanding applications.
With read speeds of up to 400MB/s and write speeds up to up to 250MB/s, the PRO Elite USB 3.0 Flash Drive is up to 80x faster than standard USB 2.0 Flash Drives.
The PRO Elite is designed with both performance and convenience in mind, and is the perfect solution for transferring and storing large documents, high-resolution photos, and HD videos quicker and easier than ever before. It is compatible with USB 3.1/3.0 equipped PC and Mac desktop and laptop computers, and backwards compatible with USB 2.0.
---
4.

Kingston Digital HyperX Savage
HyperX Savage USB Flash drive offers blazing fast read speed up to 350MB/s and write speed up to 250MB/s to save time during file transfers and let you quickly access, edit and transfer files from the drive without any performance lag.
HyperX Savage is a stylish drive, with a sleek black casing and signature HyperX logo in red and an aggressive look. It's designed to work on multiple platforms and game consoles, including PS4, PS3, Xbox One and Xbox 360.
Basic Features
Blazing fast transfer speeds of 350MB/s read and 250MB/s write.
High capacities up to 512gb
USB 3.1 Gen 1 (USB 3.0) functionality
Trend-setting design
Multi-platform compatible
---
5.

AXE MEMORY Superb Flash Drive
Basic Features
AXE Superb Series – Very fast USB 3. 1 Gen 1 SuperSpeed Type-A Flash Drive (backwards compatible with USB 3.0, 2.0)
Made in Taiwan with superior quality components. Dustproof, shockproof and temperature resistant.
Optimal read speeds up to 400MB/s. Write speeds up to 200MB/s.
Ideal for transferring files, storing documents, pictures and videos
Compatible with Windows Vista, 7, 8, 10, etc. And Mac OS 10. X and later. Optimal Format: exFAT, NTFS
---
6.

ARCANITE USB 3.1 Flash Drive
Although this company is not so famous, but it produced a solid USB flash drive. Its read speed reaches up to 400mb/s, but its write speed is low compared to the previous three items. It reaches up to 100mb/s only.
This drive is a great cheaper alternative to premium flash drives if your main concern is the read speed.
Basic Features
Interface: SuperSpeed USB 3. 1 Gen 1 Type-A connector (backwards compatible with USB 3. 0, 2. 0 & 1. 1)
Specification: made in Taiwan, dustproof, shockproof, temperature resistant/ size: 2. 23 × 0. 71 × 0. 35 in
Plug & play: use on the go with read speeds up to 400MB/s, write speeds up to 100MB/s.
Recommended use: storing documents, pictures, videos
System compatibility: devices with USB Type-A connector. Windows 10/ 8/ 7 Vista, etc. Mac OS 10. X and later
---
Pros & Cons of USB flash drive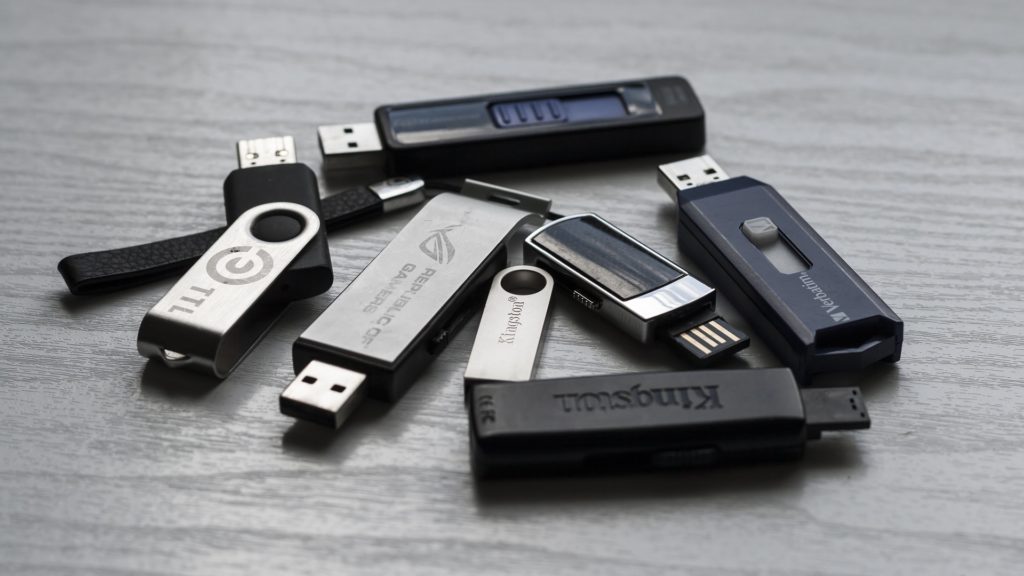 A flash drive, also called thumb drive and pen drive, is a miniature high-capacity mobile storage product that does not require a physical drive and uses flash memory as its storage medium.
Advantages of USB Flash Drives
Do you need to get data from one place to another? If so, it's worth considering the USB flash drive. Its biggest forte is how small it is, meaning you can store it in a pocket or a bag and bring it with you.
USB flash drives are very resistant to the bumps and knocks that come with travel. That's because their storage doesn't have any moving parts that can break or wear out.
Disadvantages of USB Flash Drives
The biggest disadvantage for USB drives is storage space. USBs shine when carrying around small files such as photos and text, but pushing the boundary further may end in disappointment.
At the time of writing, USB flash drives begin to peter out at the 1tb mark, and 2tb sticks can be tricky to find. The ones you do find are at eye-watering prices that make it the less desirable option.
USB Flash Drives vs External SSDs
Some people may be confused whether to buy a fast USB flash drive or just go for an external SSD instead. Yes, we have already published a list of the fastest external SSDs on the market, but will that be a good choice for everyone?
Well, the best thing in USB flash drives is portability. They boast high portability due to their small size and because they don't need a USB cable to connect to a computer. They just connect directly.
After all, there isn't too much of a difference between external SSDs and flash drives. Both are used to store files in solid-state flash RAM and can plug into a computer using a USB port. The main difference between them is their shape and size.
SSDs are generally shaped like hard drives because they're usually used to replace internal hard drives, making it easy for them to fit into the computer bay. However, this shape isn't necessarily needed when used as an external drive.
Normally, SSDs run faster than flash drives, but this is partly due to their USB 3.0 connectors, which help optimize performance. Most flash drives nowadays also have USB 3.0. Keep in mind that speed won't be affected unless the computer has a USB 3.0 port. When you get the fastest USB flash drive, you won't feel much difference than an external SSD.
Ultimately, both devices can be useful for data storage.
Choosing the Fastest USB Flash Drive
It's not really that hard to find the fastest USB flash drive on the market. But also, you don't just need a fast drive without a quality build. That's why you have to be careful when looking for your goal, as not all companies are honest in their claims.
You have to look for the following aspects in a USB flash drive in order to pick the fastest one.
Brand—You have to pick a USB flash from a well-known technology firm.
Speed—Pick the drive the offers high read and write speed. Some drives offer high read speed but a low write speed. Just try to avoid that if you transfer huge files from and to the USB flash drive.
Warranty—The fastest USB flash drive means it's a premium drive. Consequently this means it's very durable and sturdy. It has to have at least 2-year limited warranty.
Shape & Size—Some USB flash drives come big in the physical size and don't please some users. Find the shape that you like the most.
USB 3.x Connectivity—A strong indication for a fast USB flash drive is its USB connection generation. Usually a USB 3.0 connection is pretty sufficient for the purpose. USB 3.0 adds the new transfer rate referred to as SuperSpeed USB (SS) that can transfer data at up to 5Gbit/s (625mb/s). That means it can easily handle the maximum speed that an SSD offers.
After all, you don't really need to tire yourself searching for the fastest USB flash drive. We have made it much easier for you by compiling this article.
Why Do You Need a Fast USB Flash Drive?
Speed is a major aspect of today's life. Everything is getting bigger and heavier and thus, we need stronger equipment to handle that. For this reason, having the fastest USB flash drive will significantly cut down on time needed to transfer huge files, like games and movies. Time is gold in this era, and everyone must bear that in mind.
Other fact that justifies going for the fastest USB flash drive is that because of its high speed the drive will last for a few more years. Just like when you buy a solid and strong car. It will last with you almost 10 years without any major failure. The same goes here.
Therefore, if you're a power user who always deal with huge file sizes, you must seriously consider getting a very speedy USB flash drive. Don't go for the cheap ones, your work is more important than that.
After all, who doesn't like speed? Probably the ones who always check their budget. But with the prices going down for premium USB flash drives, you can still get a very fast flash drive for a reasonable cost. Check the prices of the products listed above and pick the one that suits your budget.
Conclusion
USB flash drives are all the rage nowadays. Almost everyone uses them, whether they are students, employees or even jobless people. It became a core part of our digital life that we can't dispense with. For that reason it's always wise to buy a USB flash drive with a study build quality and a high data transfer rate. Don't go below 300mb/s for read, neither below 150mb/s for read.
Eventually, it all depends on your needs and how you want to use that USB flash drive. But again speaking, getting the fastest USB flash drive can be a real great bargain.