PS4 Hard Drive Type – What Is It?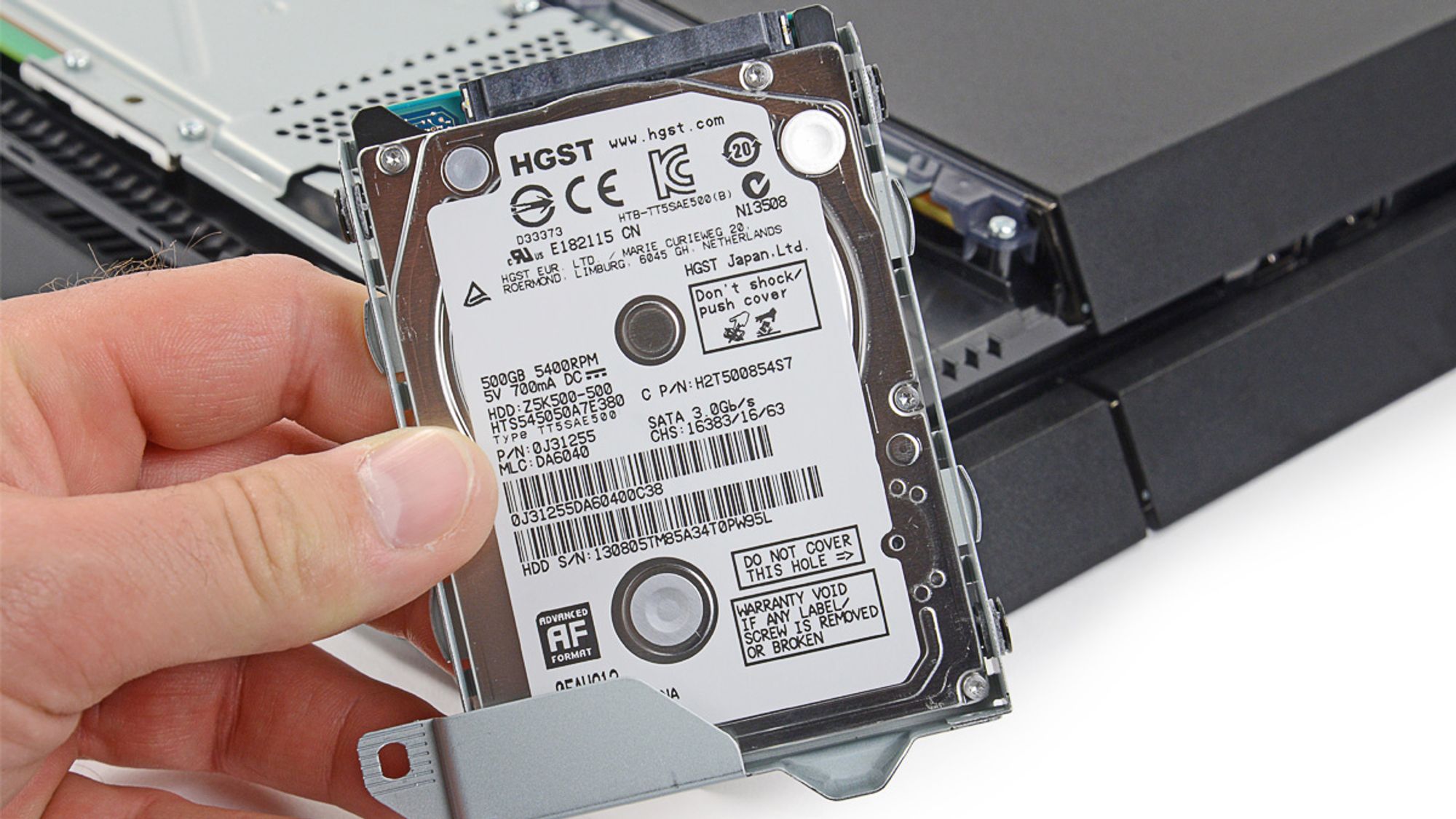 When discussing the PS4 overall performance, the stock hard drive is a big player. Actually, it's the main performance bottleneck in the whole build of PS4. That's because it is an old, obsolete, and low-quality hard drive. Sony employed it inside its flagship game console mainly for its cheap price. That way it can compete with xbox in terms of cost. You can read more on the specifications of PS4 hard drive in details here.
So, back to our topic. What type of hard drive PS4 is using then?
If you've clicked on the link above you can easily find the answer. But since you're still reading here, let's give a direct answer to this specific question.
PS4 HDD Type
Depending on the version you have, PS4 hard drive type is determined.
If you have the initial version of PS4 that comes with 500gb, then it uses HGST Travelstar Z5K500. It's a hard drive that comes in 2.5-inch form factor, runs at the speed of 5400MB, configured with SATA II interface, and has 8mb of memory cache. this is exactly the same drive used in the initial version of PS4 Slim.
As for the PS4 Ultimate Player 1tb Edition, it employs HGST Travelstar 5K1000. The speed and interface and everything else are similar to the previously mentioned drive. This is exactly the same drive used in PS4 Pro and the updated version of PS4 Slim.
Better You Replace PS4 HDD
Sincerely talking, and from a technical perspective, if you need to improve your gaming experience with PS4, you better replace it with a better drive. In this article I present the best hard drive upgrade you can opt for your PS4. They offer solid performance and high reliability and implement the latest storage technologies. If you need better performance scores and higher speed, think about going to an SSD then. Here's a list of the best SSDs we recommend for PS4.
That way you can take your gaming experience with PS4 to the next level. And if you upgrade with a larger volume hard drive, that means additional space for more games. Therefore you won't even need an external hard drive to expand PS4 storage.
Conclusion
As you have seen already, PS4 hard drive types isn't that appealing. You get a low-quality drive that you don't really know when it fails. Also, regardless hard drive failure, to the modern video gaming standards, this drive doesn't fit its purpose anymore.
Finally remember! If you're going to upgrade PS4 hard drive, make sure to pick what best suits your needs. Whether it's an SSD or a regular hard drive.