[Q&A] Can you use any hard drive for PS4?
[Question]: Does any hard drive work fit for the PS4 internal storage upgrade? Or should it follow specific standards?
Also, what about external hard drives? Does the PS4 system accept any external hard drive, or there are conditions to meet?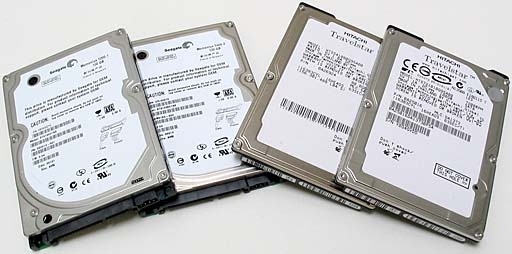 ---
[Answer] The PS4 system doesn't accept just any hard drive, whether it's internal or external.
As for internal hard drives, they must follow the standards below to fit for the purpose:
Usable storage capacity between 160gb to 8gb
SATA interface
9.5mm height max.
For more details on this issue, please visit our post: PS4 compatible internal hard drives.
As for the external hard drives, depending on the purpose you want to use it for.
For Backup Purposes
If you're going to use the external hard drive for backup purposes, the standards the drive has to follow are:
Supports USB connectivity, no matter what generation
Any size is accepted
Wired connection, as wireless external hard drives are not accepted.
Single-drive device, as dual-drive devices has troubles with the PS4 system.
As an extended storage
If you want to use the external hard drive as an extended storage, make sure the drive meets the following specifications:
USB 3.0 Support
Drive capacity is between 250gb to 8gb
single-drive device
Wired, not wireless
Not hub drive. It must be a classical-type external HDD
connects directly to the USB port without any hub or other device.
For more information on the PS4 external hard drive compatibility and a list of the most common external hard drives for PS4, please visit this article.
Looking for a good external hard drive for PS4?
Are you looking for a good external hard drive for the PS4? Here's a list of the best external hard drives you can pick for your PS4 and even PS5.
You may not know that you can use an external SSD for PS4 as an external storage device. Additionally, large USB flash drives also can fit for this purpose.