COD Vanguard Keeps Freezing My PS4 | Fixed by Experts
Call of Duty Vanguard game is one of the most popular PS4 games on the market. Millions of PS4 users enjoy playing it all over the world. But one of the most frustrating issues PS4 players encounter when playing Vanguard on their console is that the PS4 suddenly freezes/crashes either while Vanguard is loading or during the gameplay.
In this article, we'll address this problem and learn why Vanguard freezes your PS4. We'll also suggest a few solutions that will help you work around that issue.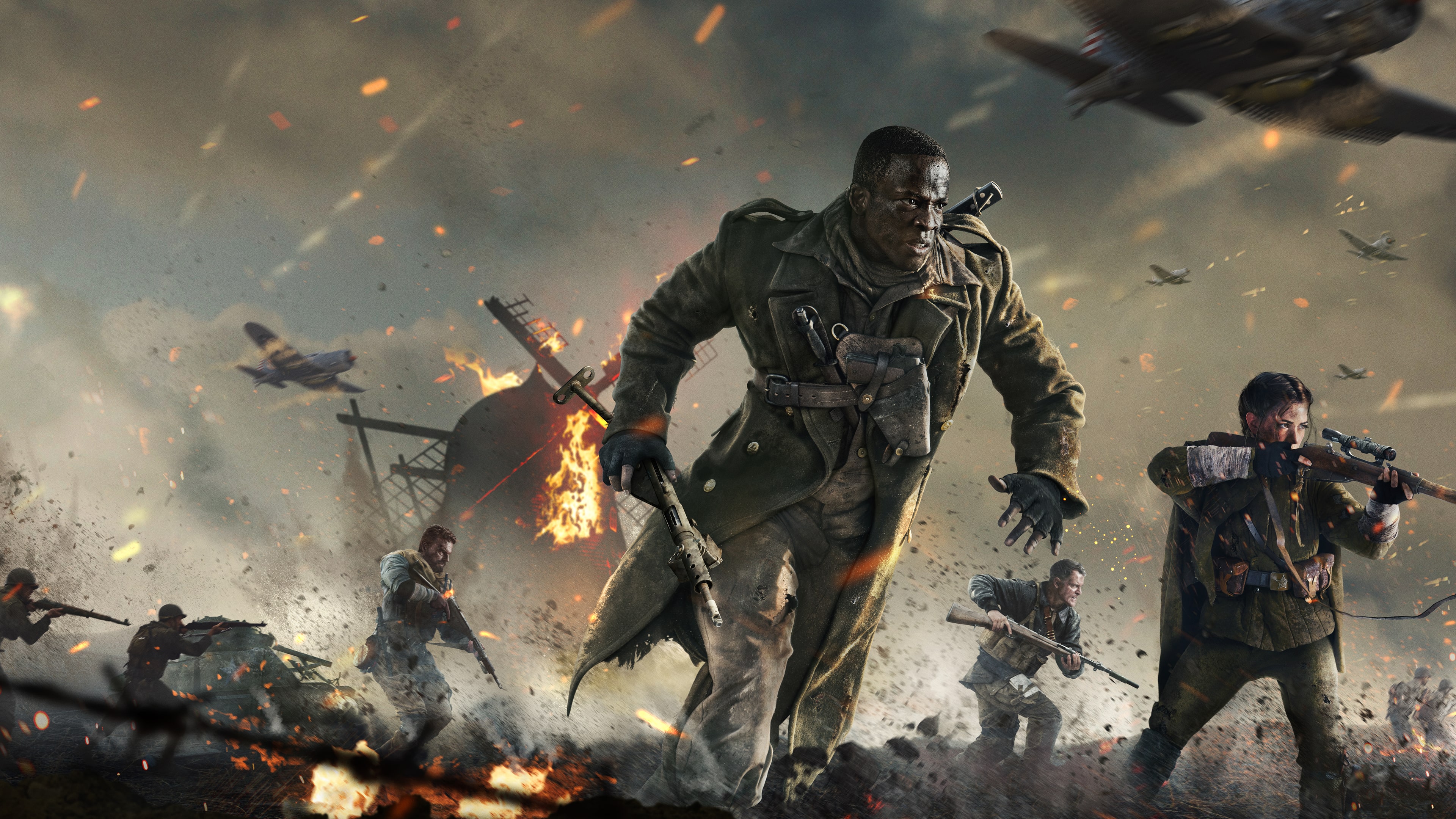 Is Your PS4 Old?
If you've had a PS4 since 2013, chances are it's already starting to fail and freeze when you try to play newer games like Vanguard or Warzone. On an outdated PS4, internet games also might sometimes freeze.
The PlayStation 4 technology was designed at the time to handle games with slower clock speeds, but newer games are forcing the hardware to work overtime by speeding up the clocks. It raises the temperature, causing the hardware to thermal throttle and freeze in the middle of a game.
Other causes could include out-of-date software, corrupted game files, or failed hard drives. But, before we get into the reasons and solutions, it's important to understand the symptoms of PS4 freezing and crashes when playing Vanguard.
Symptoms Of the Problem
When you launch Vanguard on PS4, the PS4 might freeze/crash immediately without even entering the game. On the other hand, you may start already playing the game until it suddenly freezes/crashes during the gameplay, especially when switching sessions.
Sometimes you may get an Error Code (CE-36329-3) and sometimes the screen is stuck with no error code.
PS4 Error Code (CE-36329-3)
When the PS4 freezes when playing/launching Vanguard, the error code (CE-36329-3) appears (read more on PS4 error code (CE-36329-3) and how to fix it), and it is most likely caused by a physical breakdown of the PS4 hardware, such as the internal hard drive. It's possible that you've made a logical error.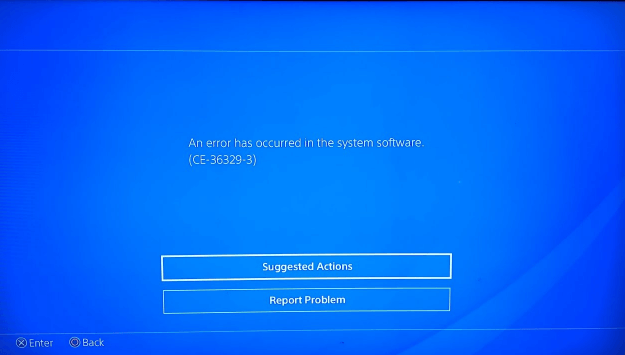 If the problem appears on the screen shortly after you power on the PS4 then disappears and appears again when you launch Vanguard, you must purchase a new PS4 internal hard disk or contact a PS4 specialist technician. If not, the solution is simple and detailed in our post.
PS4 Freezes During Vanguard Gameplay
PS4 may operate normally until you start playing your Vanguard game. Once you do, the PS4 freezes/crashes and ceases responding to any commands. It's a rather simple problem to fix.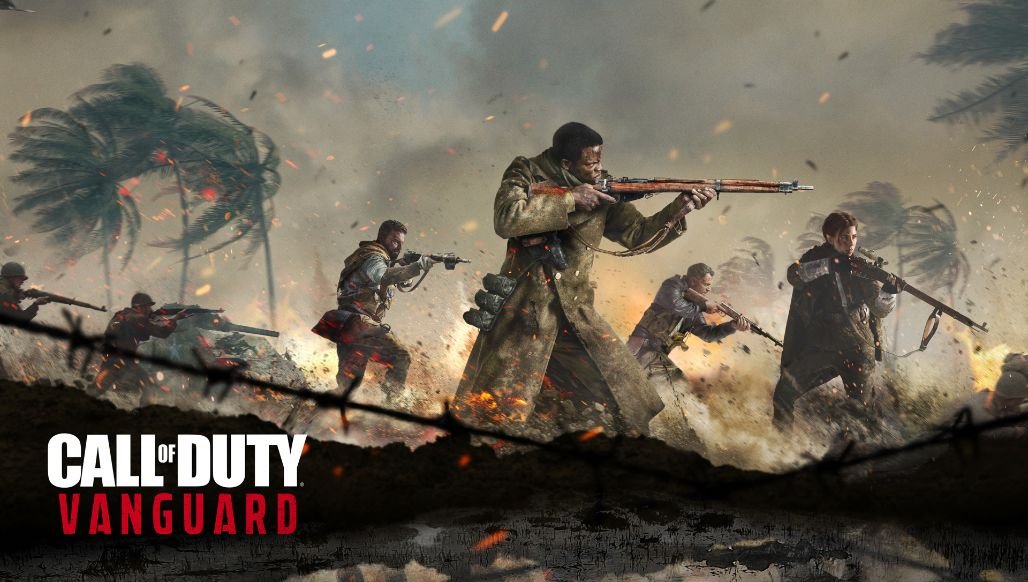 Why Does The PS4 Freeze/Crash When Running Vanguard?
There are several reasons why your PS4 would freeze/crash when trying to play Vanguard, the most common are:
The PS4 system has troubles processing its cache or Vanguard game cache.
Degrading and malfunctioning PS4 hard drive.
Improper/unsuccessful game installation or update.
Corrupted PS4 database or system core files.
Degrading and malfunctioning PS4 Graphics card.
Overheating Issue.
You can read more about that in our in-depth guide to fixing PS4 Freezing.
How to Fix Vanguard Freezing Your PS4
Here are quick and most common fixes for the Vanguard causing the PS4 to freeze or crash.
1.

Power Cycle the PS4 and Clear Game Cache
Once you encounter any systematic trouble with the PS4, the first thing you have to do is to power cycle it first. This will refresh the functionality of the inner hardware and clears the system cache that might be causing the problem.
All that you have to do here is:
Turn off the PS4.
Unplug the PS4 power cord from the wall power outlet.
Leave it like this for minimum 3 minutes then plug the PS4 again into the power outlet.
Turn on the PS4 and wait until the system fully loads.
Once you successfully complete these steps, the PS4 system cache is cleared and you need now to clear the Vanguard cache. To do this:
Launch the Vanguard game until the loading screen appears.
Once you see the loading screen, press L1 + R1 in your controller.
Let the game continue loading and check whether it still freezes or not.
If this hasn't resolved your issue, try the second tip.
2.

Update the PS4 System Software & Vanguard

Check for any available updates for PS4 system software and Vanguard. Keep everything up to date before considering other solutions.
3.

Rebuild the PS4 Database
Rebuilding the PS4 database is one of the most common solutions to fixing numerous system performance issues.
Your PS4 might be freezing or crashing when playing Vanguard because the PS4 database is corrupted or some Vanguard files in the database are missing or damaged. When you rebuild the PS4 database, all that is supposed to be fixed.
4.

Change the Resolution
There might be a problem with your PS4 GPU when running Vanguard or the problem might be in your TV. That is why Vanguard keeps freezing your PS4 without any visible reason. The solution to that is to change the resolution of the screen.
In order to do that select (Settings) > [Sound and Screen] > [Video Output Settings]. Set the resolution. You can set the screen size to match the 3D-compatible TV in use.
5.

Delete and Reinstall Vanguard
Your Vanguard installation might be corrupted due to improper installation that happened because of a hardware failure or an abrupt interruption of the internet connection.
If you have bought the digital version of Vanguard, we strongly recommend that you connect your PS4 to your internet router via a LAN cable instead of WiFi and download Vanguard again. You better power cycle your router first and let it rest for a few minutes before turning it on again and starting the download process.
If you own the disc version of the game, make sure the disc surface is not scratched or dirty, then try installing the game again after deleting it.
6.

Fix your PS4 hard drive (Internal & External)
If Vanguard is installed on an external hard drive, the PS4 might freeze or crash if it encounters issues processing the data received from that storage device. The USB cable might be defective, the USB port might be malfunctioning, and the external HDD itself might not be so healthy. So, in order to save time and effort guessing what's going on, you better move Vanguard installation to the PS4 system's internal hard drive. If it works flawlessly without any trouble, that means you have a problem with the PS4 external hard drive (check out this post to learn how to fix PS4 external HDD).
On the other hand, if Vanguard is already installed on the PS4 internal HDD, that HDD might be the source of the problem. The first thing you should do here is to full-format the PS4 internal HDD and reinstall the PS4 system software from scratch.
If your PS4 is old, the hard drive might not get enough power from the PS4 power supply, and the best solution for this problem is to replace it with an SSD that requires less power (check out the best SSD replacement for PS4). A few of our readers have confirmed that fact. They replaced their PS4 hard drive with a new one, but it didn't work, but once they replaced it with an SSD, it worked perfectly.
7.

Initialize the PS4
Ok, this is the last resort if you have tried everything else and nothing worked for you and Vanguard keeps freezing your PS4.
We strongly recommend that you first perform a FULL format on your PS4 internal HDD before implementing this method. This will ensure that your PS4 internal HDD is free from errors and its original factory settings are restored and performance is recovered.
Conclusion
There are several reasons why your PS4 freezes when playing Vanguard. You can dive deeply into fixing PS4 freezing issues by reading our PS4 freezing Fix guide.