Largest Hard Drive For PS4
The PS4 storage capacity is too small to the extent that it doesn't meet the needs of most enthusiasts. Modern AAA titles are coming now with a file size larger than 50gb. Even some games have already exceeded the 100gb limit. So, simply that means expanding the PS4 storage capacity to its max limit has become essential to most users.
Therefore, the real question should be here is: What's the maximum storage capacity the PS4 can handle?
Answering this question requires us to know also about the largest hard drive for PS4. We address this issue in details here.
The largest classical internal hard drive that conforms to PS4 standards comes in 2tb storage capacity. The best one to recommend is Seagate Firecuda 2tb Gaming SSHD.
Currently, PS4 System supports up to 8tb of internal storage and another 8tb of external storage.
With the base PS4 model only, it's possible to reach 16tb of storage capacity, whereas only 10tb is possible with PS4 Pro and PS4 Slim.
You have to keep the PS4 System Software updated with the latest version in order to receive the latest storage compatibility support.
Largest External Hard Drive For PS4
The largest size of external hard drive the PS4 system can handle is 8tb. That's officially announced on the PlayStation's User's Guide. Consequently that means any larger-than-8tb external hard drive won't work on PS4. So, be careful.
Below we lay out the largest external hard drives (8tb) that you can use for PS4. They are all fully compatible with the PS4 system and work flawlessly.
WD Black 8TB D10 Game Drive
At the speed of 7200RPM and capacity of 8tb, WD Black 8TB D10 is our best choice for the largest external hard drive for PS4.
WD Black 8TB D10 Game Drive
Additional Options
If, for any reason, you don't like the above item, there are still good alternatives that you can pick one from. Please view our PS4 8tb External hard drive guide.
Largest Internal Hard Drive For PS4
If you own a PS4 Pro or PS4 Slim model, you won't be able to upgrade the internal storage to more than 4tb. That's only possible by using a 4tb solid-state drive (SSD), which's quite expensive. You can check our list on the best SSD for PS4 Pro for more details.
As for classical hard drives, the maximum storage capacity that fits for PS4 Pro and PS4 Slim is 2tb. You can visit our thread on the best hard drive upgrades for PS4 for more details.
But the situation with the base PS4 is not the same. You can maximize the PS4 internal storage capacity to 8tb. That's only possible by using an equipment called the hard drive upgrade cover.
Skywin PS4 Hard Drive Upgrade Cover
Easily upgrade the HDD capacity of the PS4. The PS4 Hard Drive Upgrade Cover allows the use of an external 3.5-inch hard drive in replacement of the stock internal HDD. 3.5-inch drives are less expensive at higher memory capacities than the 2.5″ drives commonly found in standard external hard drives.

Skywin PS4 Hard Drive Upgrade Cover

With that equipment we're going to use a powerful, 3.5-inch 8tb internal hard drive. We recommend the following drive.
Seagate BarraCuda 8TB Internal Hard Drive HDD
This drive is an ideal 8tb internal hard drive upgrade for the PS4 console. Upgrading with the reliable family of cost-effective Barracuda drives will improve the efficiency of data processing and retrieval. Improved efficiency provides instant access to data, which means faster game load times, quicker open rates for applications, and speedy file transfers.
Up To 16tb Of Storage Support?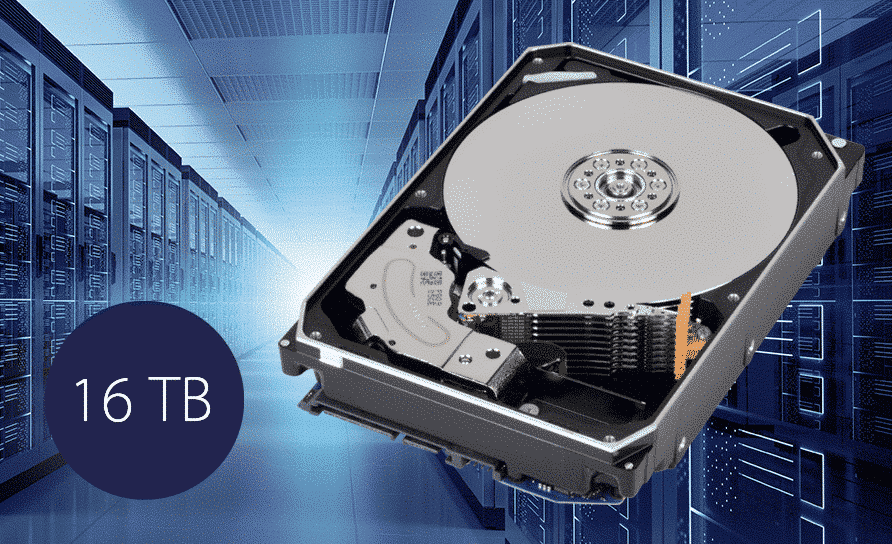 The release of <PS4 System Software 4.5 has impressed almost every PS4 fanboy, for it came with a long-awaited feature that every user wished to see in their game console—the extensive support for external storage. With that feature, PS4 system can handle up to 8tb of external storage capacity and manage it as a storage extension to the system storage. (Read more details on this issue here).
But how can this help us determine the maximum storage limit that PS4 System can support?
Well, because there's no official statement on this particular issue that can end all arguments, we have to guess and do our own calculations to find the most accurate answer.
So, here we go..
Since 8tb is the maximum limit of extended storage PS4 System can handle, as Sony officially announced in the extended storage user's guide and in its blog post that illustrates the new features of System Software 4.5, theoretically, it indicates that PS4 System cannot handle a storage partition larger than 8tb. And because we have two partitions here, the internal and external storage, it means that the maximum capacity of PS4 System of storage support is: 8tb + 8tb = 16tb.
It's worth to mention here that Nyko Technologies in its article that describes the traits and advantages of the company's Data Bank, has assured this "conjecture" (if you may call it) by stating that PS4 internal hard drive can be upgraded to up to 8tb:
With the Data Bank installed, the storage capacity of the PS4™ can be expanded up to 8TB*, drastically increasing the amount of games and save files that can be stored on the system.
What Justifies Having A 8TB HDD For PS4?
According to PlayStation Support, "You can use only one device for extended storage at a time. Even if you have connected two devices that are formatted for use as extended storage, only one can be active as extended storage."
So, this simply means that the PS4 system doesn't support using more than one external HDD at the same time & mdash; It's just one drive at a time, that's it.
Therefore, since it's not ideal to swap between multiple hard drives unless you need to, it's best to pick up the largest drive possible (8tb), either internally or externally.
Just think deeply about it. You're going to spend something around $100 for a 4tb PS4 external HDD. But if you just add a little more ($50-$75) you can easily get a great 8tb external hard drive that can serve your needs for years. That way you won't need to worry about losing money on several purchases.
Also, remember that you can get up to 16tb of storage capacity on PS4. That's made possible by upgrading the internal hard drive to 8tb and using a 8tb external HDD together.