Fixing PS4 Controller not Working
What makes the PS4 controller not working? Well, this is a problem that many PS4 gamers have been facing sometimes. It can be really frustrating when you are in the middle of an intense game and your controller just dies on you and stops working. Luckily, there are some tips that you can implement in the pursuit of fixing this issue before it gets worse – or even damages your console.
Why PS4 Controller Isn't Working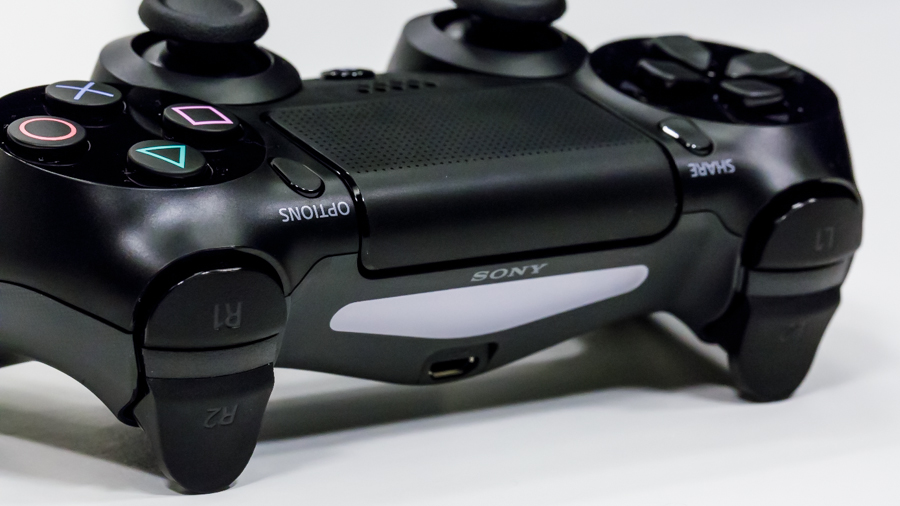 The PS4 controller does not work in the following scenarios:
When it won't turn on at all, and that indicates a serious hardware issue or maybe a battery malfunction.
It's turned on, but some or all of its buttons are not working.
It fails to pair with other controller or it doesn't connect to PS4 or PC at all.
It connects for a while then disconnects suddenly by itself.
These four scenarios make the PS4 controller not working, or say: useless.
So, how to work around that and get the controller working again? Here are a few helpful tips that will guide you through fixing the non-working controller.
Fixing PS4 Controller Not Working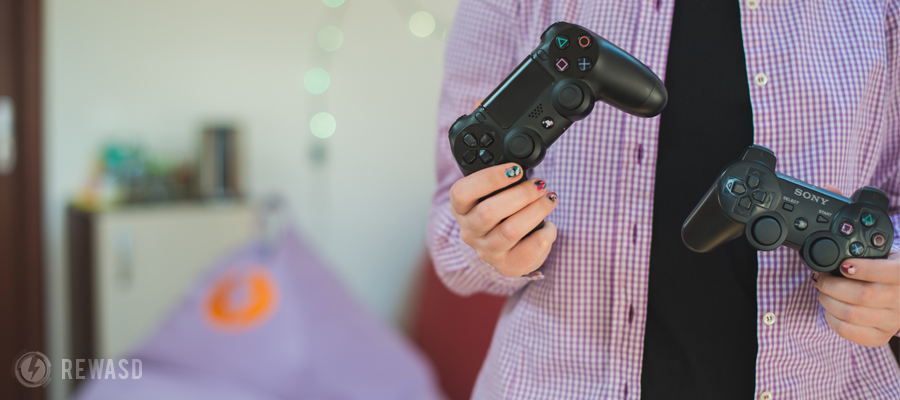 Here are quick fixes for possible issues that the PS4 controller is undergoing:
PS4 Controller won't Turn On
If your PS4 controller won't turn on, check the battery. This is one of the most common causes for PS4 controllers not working at all and it only takes a few minutes to fix with some simple steps. Check if you have plugged in the charging cable correctly or that there's enough charge left in the battery pack (or buy a new battery).
The following two articles will help you resolve this issue correctly:
PS4 controller Not Registering any Input
If your controller isn't registering any inputs, it could be because the battery is low. You can replace the batteries in this case as well and solve that issue and get the PS4 controller working again.
So, your PS4 controller buttons are not working? There might be a hardware issue with your controller, or you just need to clear any customized settings you have made to the controller. The easiest and fastest way to work around this issue is to reset PS4 controller.
Pairing or Connection Issue
This might be a problem with pairing or connection issues of some sort. Try to reestablish an internet connection on your PS4 console by turning the console off and on again. If that doesn't work, try to turn your controller on by long pressing the PS button for about seven seconds until it starts blinking red or blue (depending on what you're pairing with).
Your PS4 controller might not be connected if one of these lights are continuously flashing white:
The Bluetooth light on the controller.
The home button light on your PS4 console
Or maybe you have Bluetooth pairing issues and for that reason the PS4 controller isn't working? Try changing to a fresh USB connection, or delete all paired devices in order and try re-pairing from scratch.
You can learn also about PS4 controller Bluetooth issues from the following article:
How to Turn On Bluetooth In PS4 Controller
General Tips & Fixes

If you're still having problems after trying out some of these fixes and your PS4 controller is not working still, try these general fixes for PS4 controller issues.
Restart your PS4 Console
It's a fact that most issues happening to PS4 controller are caused by the controller itself, but there's still a chance that what causes these issues is your PS4 console not the controller. To figure this out, the very first thing you have to do is to restart your PS4 and try your controller again to check whether it is working now or not.
You can learn about the benefits of restarting PS4 console in resolving performance issues. Also, if you may want to learn how to restart PS4 without a controller, in case the PS4 controller isn't working and can't do that task.
Restarting PS4 is done in two ways:
First, if the PS4 controller is still somewhat working, press the PS button that will open Quick Menu. Once there, go to Power->Restart PS4 in order to get the console restarted properly and safely.
If for any reason the controller cannot provide access to the Quick Menu, try with pressing and holding the power button on your PS console for at least seven seconds until you hear two beeps. This will completely turn off the console and once done, wait like 10 seconds before turning it on again.
Hard-reset PS4 Controller
If your controller won't turn on or it suffers from serious performance issues, you will have to try the hard-reset method.
To hard-reset PS4 controller that's not working properly: turn off and unplug your PS4. Locate the small reset button on the back of the controller near the L2 shoulder button. Use a small tool to push the button inside the tiny hole. Hold the button down for roughly 3-5 seconds.
Use Your Controller On another System

Try using your PS4 controller on another machine/system, this might work. The concept here is that your controller might be actually working, but it has a sort of problem working on your console. Try connecting it to another console or a PC and check whether it works or not. This will help figuring out where the problem is, and whether the PS4 controller is really not working or the issue is somewhere else.
Connect the PS4 Controller Via USB
Maybe there's a problem with the Bluetooth connection between the controller and the console, that's why the PS4 controller is not working. In such a case, the best option here is to try a wired USB connection. You have to bear in mind that the USB connection only works with revised models of PS4 controllers. If you don't have one, this method won't work with you.
If the USB connection trick works, it means there's a problem in the Bluetooth connection that must be fixed. Otherwise, if it doesn't, you might need eventually to take your PS4 controller to a technician or just buy a new one.
Conclusion
When the PS4 controller doesn't work for some reason, it is not fair to deem it defective unless we try every possible way to get it working again. In most cases, it is a battery issue that must be resolved either by recharging it using a different power source (a separate charger for instance) or by just replacing it if it has been proven that it's what causes the PS4 controller not to work.