PS4 2tb Internal Hard Drive Upgrade – High Performance Options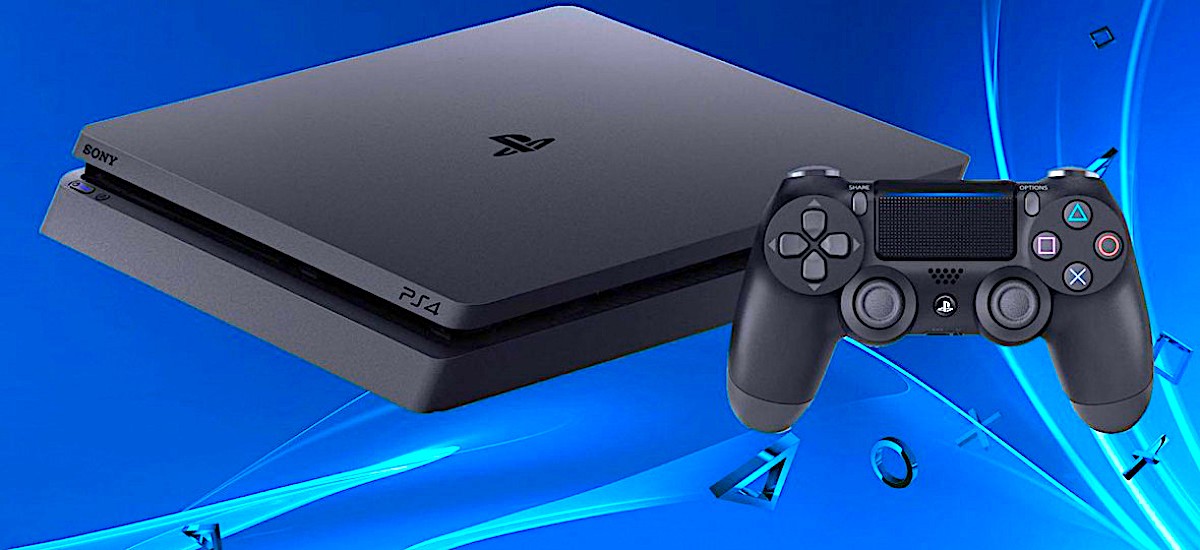 Getting a 2tb storage capacity is not something difficult at all. You can either replace the PS4 internal hard drive with a new 2tb drive, or just add a 2tb external hard drive to your console. Both ways are common among PS4 enthusiasts, and both have their own pros and cons.
Here, in this article, we'll address the best PS4 2tb hard drive, whether it's internal or external.
Listing the best PS4 2tb Internal Hard Drive Upgrades
One of the cool things about the PlayStation 4 is that it allows you to upgrade your hard drive, unlike the Xbox 360 and Xbox One. As long as you get a 2tb 2.5-inch hard drive, you can install it on your PS4 to increase its space. That will allow you to download more games without the stress of figuring out what games to delete when you hit the 500GB or 1TB mark (depending on the version of PS4 you have). [Read more: PS4 Internal Hard Drive Upgrade Guide]
Below are four 2tb storage devices we recommend for PS4 internal hard drive upgrade.
Best PS4 2tb Hard Drive Options
The best 2tb hard drive upgrades for PS4 available on the market, based on our estimation, are as follows:
Please click on any link above to jump directly to the corresponding section.
1.

Samsung 860 QVO SSD
If you're looking to upgrade the PS4 HDD to a very fast and reliable 2tb drive, go for an SSD. The best thing you can get from upgrading the PS4 internal hard drive to an SSD is not only speed, but also reliability. SSDs features very solid reliability that can last for so long without facing a single error. Unlike the traditional mechanical hard drives that may generate errors even in the first month of use, due to their mechanical nature. We've conducted a comparison between upgrading the PS4 HDD to an SSD vs another HDD, so please read it for more details.
So, basically because of the solid reliability, our first 2tb HDD upgrade recommendation for PS4 users is an SSD. And, based on various factors, we picked Samsung 860 QVO as the best 2tb internal hard drive upgrade for PS4.
Samsung 860 QVO SSD, although being a budget SSD, it's still costly compared to the other options. The 2tb model costs around $230 as of the time of writing, whereas our second drive in this list costs $80. Both share the same capacity.
My Advice
My advice is that if you can afford buying an SSD for your PS4 and money is not an issue, go for it. You will enjoy unparalleled speed and very solid reliability that lasts too long. Additionally, you'll have a real smooth gaming experience with an SSD over the mechanical hard drives. You'll not have to undergo the errors and casual halts that hard drive users have (Read more on the benefits of SSDs for PS4).
So, all in all, because an SSD is the best in terms of performance, I have placed one on the top of this list. And according to several IT professionals, Samsung 860 QVO SSD is the best budget SSD as of today. It will maximize the performance of PS4 to the highest possible level that will surely enhance your gaming experience on PS4 like never before. For that reason I have selected it as the best PS4 HDD upgrade, regardless the price.
So, if you want the utmost out of your game console, go for an SSD, but be ready to pay a premium.
Basic Features
Interface: SATA 6 Gbps.
Form Factor: 2.5-inch.
Capacity: 4TB, 2TB, 1TB.
Sequential Read/Write Speed: Up to 550/520 MB/s.
Random Read/Write Speed: Up to 97K/89K IOPS.
Warranty: Three (3) Year Limited Warranty.
---
2.

Seagate Firecuda 2tb PS4 Gaming SSHD
This 2TB of Seagate FireCuda hard disk drive is a great option for those who run low on budget. It features a good compromise between speed, capacity and price.
The Seagate Firecuda ST2000LX001 SSHD drive is actually classified as a Solid State Hybrid Drive (SSHD). It's a combination of the classical mechanical hard disk drive (HDD) and the solid state drive (SSD). That way, users get the capacious storage space of HDD with the high performance of SSD for a budget-friendly price.
It's configured with SATA III interface for a maximum transfer rate, and comes in 2.5-inch form factor with 7mm thickness only.
As for the caching system, it supports multi-tier caching. It has 128mb cache buffer in this 1st tier and 8gb SSD in the 2nd tier. That way it can offer its users up to 80% of SSD performance with a vast storage capacity. All of that for a reasonable, budget-friendly price.
This drive is also covered with 5-year limited warranty. This long warranty period is only found in SSDs. It indicates how reliable this drive is.
For more details on this drive and additional features, please read its review.
Basic Features
Fully compatible with PS4, PS4 Slim and PS4 Pro.
Store games and play them faster with an internal SSHD drive delivering SSD performance and HDD capacities
Perfect for PC gaming and laptop gaming, this hybrid hard drive helps load maps and boot levels faster with flash enhanced speeds
Choose from a variety of capacities for an optimized rig
Low power consumption means a more cost effective setup.Idle Power, Average (W):0.45
Get long term peace of mind with the included 5 year limited warranty
---
3.

WD Blue 2TB PS4 Hard Drive
The WD Blue 2tb hard drive is widely considered the best bang for the buck when it comes to PS4 hard drives. If you are looking for a storage drive that is has tons of capacity and a low price tag consider this hard drive.
If you can't afford the price of an SSD or SSHD, the classical WD 2tb hard drive is your best choice to upgrade the PS4 HDD with. It features good reliability and mediocre performance with 2-year limited warranty.
Basic Features
Fully compatible 2tb hard drive for PS4, PS4 Slim and PS4 Pro.
Reliable everyday computing
WD quality and reliability. Compatible – Our latest generation of 7 mm 2.5-inch mobile drives is designed for thin and light mobile applications, and is also compatible with most standard 9.5 mm bays (SPZX, LPCX, and LPVX models only)
Free Acronis True Image WD Edition cloning software
WD F.I.T. Lab certified to work with a wide range of high-performance PC configurations
2-year manufacturer's limited warranty
---
4.

Seagate BarraCuda 2TB PS4 Hard Drive
This is the second best traditional 2tb hard drive for PS4. It's a bit pricier than the previous option, but it doesn't have any additional feature that justifies this increase in price. So, just in case you find this drive a good solution for you, go for it. Otherwise, we recommend WD 2tb Mobile hard drive for PS4.
Basic Features
A fully compatible 2tb hard drive with PS4 system.
Store more, compute faster, and do it confidently with the proven reliability of BarraCuda internal hard drives
Build a powerhouse gaming computer or desktop setup with a variety of capacities and form factors
The go-to SATA hard drive solution for nearly every PC application—from music to video to photo editing to PC gaming
Confidently rely on internal hard drive technology backed by 20 years of innovation
Enjoy long-term peace of mind with the included two-year limited warranty
---
Choosing the Right PS4 2tb Hard Drive
The 2tb drive that you pick for upgrading PS4 storage must be fully compatible with PS4 system. It must meet the following specifications:
Designed in 2.5-inch form factor in order to fit inside the PS4 drive cage. You can also use a 3.5-inch desktop hard drive for the upgrade using an equipment called Data Bank. But then that will have additional costs on your budget.
Configured with SATA interface. Other interfaces, such as mSata, PATA and SCSI are not accepted. That's because PS4 motherboard only support SATA drives.
Not thicker than 9.5mm. That's because the height of PS4 drive cage doesn't allow thicker drives.
Not larger than 8tb capacity. That only applies to SSDs, as currently the largest 2.5-inch hard drive is 5tb.
That's it. Once you have a 2tb hard drive that meets these specifications, it will fit as a PS4 HDD upgrade.
Other Factors
But is that the only thing you have to know? Actually not. Additionally, there are personal factors that you have to bear in mind. They are:
Is 2tb storage capacity enough for your PS4? Or larger is better? If you want larger, try to compensate the loss with an external hard drive.
Choosing between SSHD, SSD and HDD is primarily depending on your budget. A 2tb SSHD is the best option for the overwhelming majority of PS4 users. You can go for 2tb SSD if you wish though. But remember that you won't get the same blazing performance as that happens to a computer.
Having a PS4 2tb console is nice, but you need to know how to manage that large storage space. If it's too large for you, try to go for 1tb SSHD if performance is your concern.

So, once you have decided and picked a compatible 2tb hard drive for PS4, be ready for upgrading PS4 storage.

Upgrading Your PS4 HDD to 2tb

Once you have picked the right 2tb hard drive for upgrading PS4 storage, you need additional special tools. When everything is ready in hand, you can start with the upgrade process without any worry.

Tools Needed for the Upgrade

To get a PS4 2tb console, you need to replace the stock HDD of PS4 with a new 2tb drive. You need special tools to carry out this process. They are:

A screwdriver compatible with PS4 in order to open the hard drive cover. It must be a Philips-head screwdriver, and a good recommendation is Kingsdun T8 T8H Torx Screwdriver.
A compatible USB flash drive. You'll be using this flash drive for installing PS4 System Software from scratch.
An external hard drive enclosure to help backing up your data from PS4 HDD. You'll have to use this enclosure on both drives, the new and old one, in order to get the backup-restore process going right.

So, how to start with upgrading PS4 hard drive with the new 2tb drive? Please keep reading.

Starting the Upgrade Process

Probably now you're excited to start upgrading your PS4 hard drive with the new 2tb drive you have chosen. But before going through the upgrade steps, you need to make sure to download the latest version of PS4 System Software (The full package NOT the update patch) and store it on your USB flash drive.

To backup your data from PS4 HDD, use the external HDD enclosure on the new 2tb hard drive. Now you'll have an external hard drive to where you will backup your games and applications. To learn more about how to set up an external hard drive as a backup storage for PS4, click here.

Warning: Make sure to turn off electricity on PS4 before moving on.

Now you are ready for the upgrade. Watch the video below and carefully follow its instructions.

Once that's completed, you're ready to slide in the new hard drive and repeat the process in reverse.

After you've assembled your PS4 with the new 2tb hard drive inside, plug it back into your TV as you had it before. But before you boot it up, make sure to insert the USB drive we used in the last section to download that PS4UPDATE.PUP file. Once the USB is in, you're ready to boot the PS4.

Once you've started everything back up, you can sign into your PSN account, which means you'll be able to re-download your library of games and save game data. You can go back to Settings > Application Saved Data Management > Saved Data on USB Storage Device to Upload Files OR Saved Data in Online Storage to download all your saved game files and data.

Conclusion

I have been always recommending PS4 users to replace their game console's hard drive with a new, modern drive. My first concern was performance, but that doesn't prevent me to suggest a storage expansion as well.

Opting for the best 2tb hard drive for PS4 is not a difficult job. All you need to know is how to do it right. Gauge your needs with your budget and figure out exactly what suits you.

Eventually, it's always good to have a 2tb PS4 console that helps you dispense with any external storage addition. It will boost your PS4's performance and you'll have a drive that's much more reliable.