Fixing PS4 Database Is Corrupted – Restart The PS4 | [2023]
One of the worst situations you may encounter while playing is when your PS4 database is corrupted. In fact, this has happened to a wide variety of users that were left with no choice but fully wipe their PS4 internal storage device and install the PS4 system software from scratch.
But don't panic, this is not always the only solution for PS4 database corruption. You will be lucky enough if you can just repair your PS4 database without the need for initialization and losing all your data, that's why we've composed this guide that will help you figure out what fits best for your situation. when your PS4 database is corrupted and it doesn't get fixed with a simple system restart.
How to Know When PS4 Database Is Corrupted
When the PS4 system has issues with its database, you'll notice issues with the performance of the console, whether in running games or doing basic tasks on the system. You can't be very certain until you get a message saying that the PS4 database is corrupted and you need to repair it.
In some cases, the message that comes with the PS4 database corrupted error is slightly different. You get it with a code number CE-34054-6, or maybe CE-41813-7. When that does happen, the game will freeze or stop working, or even your whole system won't respond, and you'll only get a blue screen with a message saying: "The database is corrupted. The PS4 will restart." as seen below:
This blue screen on which the PS4 system is stuck is referred to by experts as the blue screen of death. Once you get that message, you have to take additional care of the data stored on your PS4 and try to maintain it properly.
In fact, there are several reasons that promote the PS4 database to get corrupted and deny any access to it, which causes the PS4 system to freeze eventually. Some of these reasons are related to hardware issues, especially the PS4 hard drive, and some are just software-level issues.
So, let's dive deeper into this issue and understand why it's happening in the first place and later how to fix it.
Causes of PS4 Database Corruption
To better comprehend this issue and figure out why the PS4 database is corrupted, let's first understand what PS4 database is, and how it becomes corrupted.
The PS4 database is an organized collection of data. More specifically, the PS4 database is an electronic system that allows data to be easily accessed, manipulated, and updated.
So, how does PS4 database get corrupted?
There are many ways to spoil data files. Often, corruption is due to defects in the underlying platform, which PS4 relies on to store and retrieve data – disk subsystem, controllers, communication channels, drivers, firmware, or other hardware faults.
PS4 data corruption can also occur if the console restarts suddenly, is subjected to an abrupt power outage/surge (read more on how bad power outage can be on PS4 system), or it reboots due to a crash of other system's components.
If the PS4 database instance was in the middle of writing data to disk, it could write the data partially which may end up with a page checksum that is different than expected. There have also been bugs in PS4 system software, so even if everything seems ok, the PS4 system itself can cause corruption.
Moreover, when the PS4 hard drive is full the PS4 database might get corrupted. For that reason, you have to always make sure that there's enough free space on the PS4 hard drive to maintain optimum performance and avoid database corruption.
Causes of PS4 Database Corruption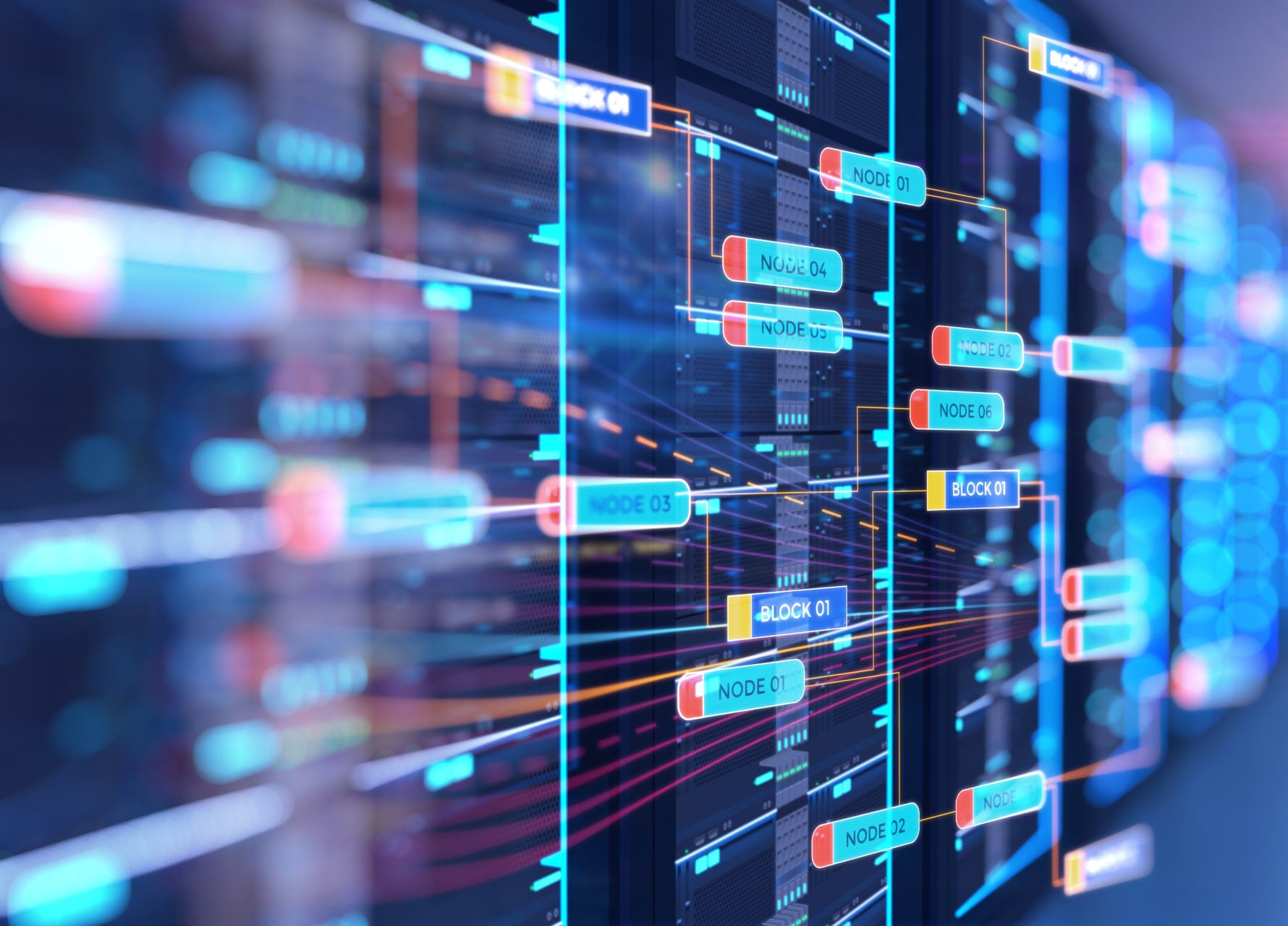 There are multiple reasons that can make PS4 database corrupted. The most common ones are:
Hard disk failure or fragmentation. This is the most common reason.
Storage media corruption.
Accidental data deletion.
Unsuccessful PS4 System Software installation or update.
File header corruption.
Bugs in disk drivers.
Network failure when playing online or downloading a game/app.
Sudden power outage/surge.
Unexpected system shutdown.
As a result, you'll get a blue screen with a message saying: "The database is corrupted, restart the PS4".
PS4 Data Corruption Symptoms
Whatever the cause of corruption is, you cannot get to know about it until you access the damaged data. You get any of the below-mentioned symptoms while trying to interact with corrupt data of your PS4 database:
Error Message: "The database is corrupted. The PS4 will restart. [CE-34054-6] or [Ce-41813-7]"
Slow in-game loading times.
PS4 disc drive issues (not reading a disc).
Sluggish menu navigation.
Stuttering during gameplay and cutscenes.
Mentioned above is the list of common symptoms when the PS4 database is corrupted. However, there can be various other symptoms for the same as well. In such situations, many will recommend that rebuilding the PS4 database is always the best way to resolve this problem, which is not completely true. That's because sometimes the problem stems from a hardware failure that holds the responsibility to process and restore data. The hard disk drive (HDD) is the main culprit then why PS4 database is corrupted?
So, let's begin first with the easiest method to fix a corrupted PS4 database. If that doesn't work, try other methods in hope that eventually one will work.
How to Fix it When PS4 Database is Corrupted
When the PS4 database is corrupted and gives error codes [CE-34054-6] or [CE-41813-7], there're only a few workarounds you can try in order to fix that issue. In a nutshell, there are four solutions to this problem:
Turn off PS4 and unplug the power cable from the wall outlet for a minute. After that, you plug in everything and turn on the PS4. This helps PS4 hardware components to totally "relax" and have a new fresh start, as the PS4 database corruption might be because of a hardware failure. You can read on how restarting the PS4 helps fix errors for more details.
Rebuilding the PS4 Database— This is the first thing you have to consider when fixing any error related to the PS4 database. It might take more than an hour to fulfill this operation. You can resolve most of the issues concerning the PS4 database using this.
Initializing PS4—When rebuilding the PS4 database fails, the harder solution is to initialize the PS4. Try first to soft initialize, if it doesn't work, you'll need the full initialization that requires a reinstallation of the whole PS4 system software.
Formatting PS4 Internal Hard Drive— Go for this option when none of the above solutions work. The problem might be a result of a failed hard drive. You have to fully format it in order to eliminate the bad sectors that cause most of the storage errors.
Fixing malfunctioning PS4 power supply or a damaged power cable— When the power supply doesn't provide the electrical power as it should do, the functionality of the system will become unsteady and failures may occur very likely. If you've just tried the above solutions and none worked for you, you might have a power issue.

However, the power supply might be intact, but the PS4 power cord is the source of the problem. You have to check that out.
Rebuilding PS4 Database
Rebuilding your PS4 database scans your PS4 system for any files that may be buggy or not working as they should (read more on the importance of rebuilding PS4 database and how it can resolve many system performance issues). It doesn't delete any data and can fix corrupted data. (Think of it as similar to chkdsk on Windows 10.) This can be very helpful if the PS4 database is corrupted with error code [CE-34054-6] and the issue is just a software level.
To rebuild your PS4 database, make sure your PS4 is off, then hold the power button until you hear two beeps (one upon pressing the button, another several seconds later). This should boot your PS4 into Safe Mode.
Plug your PS4 controller into your PS4 via a USB cable (Bluetooth doesn't work on this screen), and select the 'Rebuild Database' option. After a few minutes, your PS4 database should be rebuilt, and hopefully, the PS4 corrupted database woes will be gone.
Note that this process can take several hours, during which time you must not turn off your console. You will often see a black screen, and this is normal. Allow this process to finish completely and you'll be good to go once more.
Other Benefits of Rebuilding PS4 Database
Worth it to say here that rebuilding the PS4 database doesn't only fix the corrupted database issues on PS4, but it has also other benefits. Some of these benefits are:
Restore the performance of the PS4. When the PS4 becomes slow or begins to freeze, the database rebuild can fix that.
If you notice weird behavior of PS4 while browsing the internet or during the online gaming. Simply, the first thing you have to do is to rebuild the PS4 database.
Slow internet connection can also be fixed by rebuilding the PS4 database. Sometimes it happened because of corrupted data within the PS4 system.
We believe that every PS4 user has to learn how to rebuild the PS4 database correctly. It's not only because of the desire to avoid PS4 database corruption in the future but also to maintain the optimum performance of the PS4 for a long time.
Initializing PS4
If the PS4 database corruption [CE-34054-6] symptoms keep happening even after rebuilding the database, it's time to initialize PS4.
Initialization of your PS4 system restores system settings to default values. This process is often referred to as a "factory" or "hard" reset. It deletes data saved on system storage and deletes all users and their data from the system.
To carry out this operation, you need to boot up into Safe Mode first. Note that the Safe Mode should only be used when one is experiencing major problems. Problems such as PS4 database corruption that could not be fixed by rebuilding, system failures, game errors, recurrent errors, or boot issues.
Make sure your console is turned off.
Hold down the power button until you hear 2 beeps (for approximately 8 seconds).
When you see the Safe Mode screen, plug in your DualShock 4 controller via USB.
Turn on your controller by pressing the PS Home button.
Now, choose option #7 labelled: "Initialize PS4 – Reinstall System Software". This option even erases your system software, which you'd have to reinstall via USB. It's what we recommend over option #6 (soft initialization). As since PS4 database rebuild didn't help fix the corruption, which means the PS4 system software itself is causing errors.
Formatting PS4 Internal Hard Drive
If none of the above worked, most probably your hard drive is malfunctioning due to bad sectors. That's why you can't repair PS4 corrupted database whatsoever you try. It's because the primary storage device (the internal HDD) is not storing data correctly. So, you have to FULL format it in order to resolve this issue.
First, connect it to a PC, either internally using the two SATA cables (data and power), or externally (easier option) using a USB external hard drive enclosure.
Secondly, after your PC recognizes it, just perform a FULL format (not quick). A full format will totally eliminate errors on the hard drive and restore its performance.
Worth it to say that you better upgrade your PS4 hard drive to a faster and more powerful drive. That's because the stock hard drive of PS4 is just a slow, outdated drive that may cause you lots of troubles in the future.
For more information on this subject, please read our PS4 Hard Drive Failure guide.
How to Avoid PS4 Database Corruption
When it happens to you that the PS4 database is corrupted, you'll ask yourself after resolving this issue: how to prevent PS4 database corruption in the future?
Every IT professional knows that after a period of time, usually the PS4 database is corrupted due to long use. Yes, the PS4 system tries its best to maintain its performance and the health of its database, especially when it reboots, but that's not enough. Eventually, the PS4 database will get corrupted and you have to rebuild it or follow any other suggested method.
There're a few things you can do to avoid the PS4 database getting corrupted, such as:
Regularly rebuild the PS4 database, even if the database is not corrupted. This is mandatory at least once every 6 months if you want to avoid slowness and other related issues.
Always back up the PS4 hard drive when you feel the system is running flawlessly and seamlessly.
Get an SSD for your PS4. SSDs can protect you from lots of system issues, including PS4 database corruption, for a long time.
Install your games externally on extended storage. That way, if the PS4 database gets corrupted, and there's no other way but to format the PS4 internal HDD, your games are safe there.
Conclusion
So, none Works So Far? Surely you have reached this point after you failed to repair the corrupted PS4 database through the above methods. Then it seems there's a serious hardware failure your PS4 is undergoing. In most cases, it's the hard drive that's no longer capable to function properly. You have to consider upgrading it to a new drive. If it's affordable, I would recommend upgrading PS4 HDD to an SSD. It is the fastest storage device and the most reliable on the market today. You'll enjoy vast performance improvement and a better overall gaming experience if you go for an SSD for your PS4.
Eventually, PS4 corrupted database is the cause of wrong data processing. Either due to a hardware failure or abrupt interruption of data. You can always try these three suggested solutions to resolve this issue. If you feel you're not qualified or that you're not savvy enough for this, take your PS4 to an experienced technician to fix that for you.
---
PS4 Database Is Corrupted FAQ
What does PS4 database corrupted mean?
PS4 database corruption is defined as a problem associated with the improper storage of all the zeroes and ones that you need to store your data at the disk or IO sub-system level.
What to do when ps4 database is corrupted
Start first with rebuilding the PS4 database. If it doesn't work, try to full initialize the PS4. The last resort is to format the internal HDD of PS4.
What causes the PS4 database corruption?
There are several reasons, the most common is the long use of the PS4 and updating its system software several times without previously rebuilding the database.